The Best Places for Birdwatching in Delaware
Delaware is a beautiful state with plenty of outdoor environments for people who love getting outside, no matter the season. It has become a hot bed for birdwatching in recent years, with people flocking to its many state parks and other outdoor fun areas to spot beautiful birds in their natural environments. It's also become renowned for its friendliness to bird watchers, providing many amenities.
Let's take a look at some of the best of the birdwatching areas in Delaware, including free parks where you can sit and relax, as well as paid areas where you can get various amenities. No matter if you're a resident of Delaware or someone who just happens to be visiting the state, you should find a great place to look for birds in comfort and style, no matter your preference.
Cape Henlopen State Park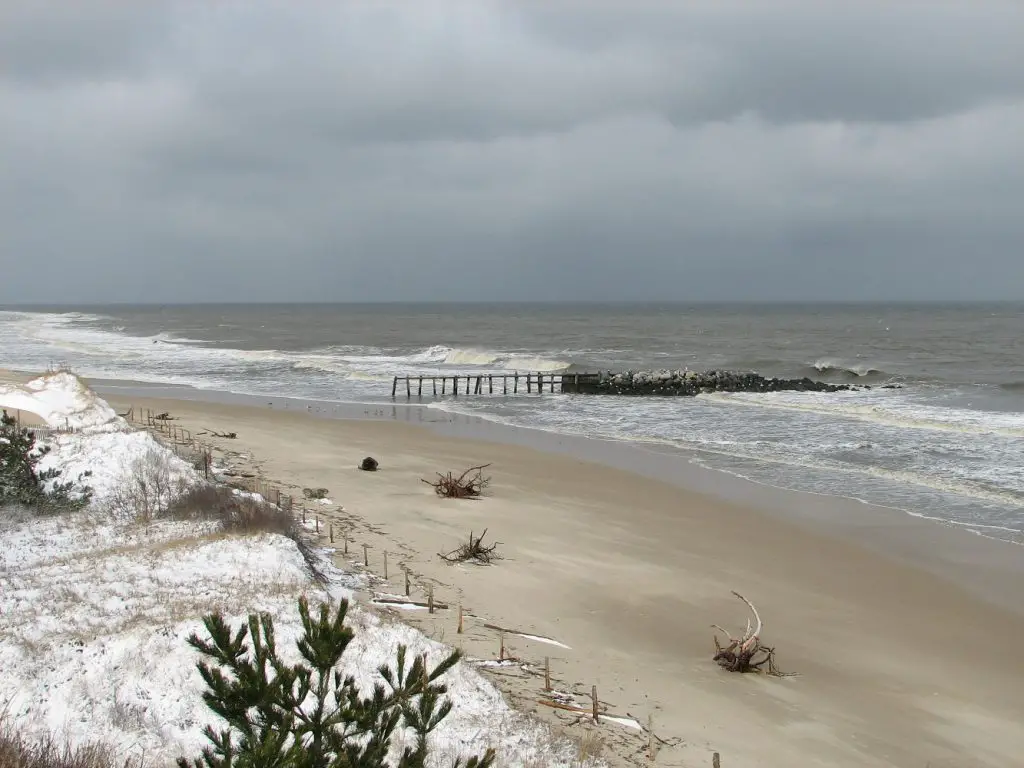 Address: 15099 Cape Henlopen Drive, Lewes, DE 19958
Cost: Free
Hours: 8 a.m. to sunset
Not far from Lewes, Delaware, this gorgeous park is located where the Atlantic Ocean and Delaware Bay meet, which provides large watery fields where various birds hang out. It is particularly popular for the hawk migration in the Autumn and brings in many viewers every year.
Cape Henlopen Park visitors can also check out the historic area, as this park used to be a coastal defense site during World War II. You can also go to the point overlook, where many birds are spotted just about every day. Check out the bike loop to spot even more birds as you travel.
Birds seen at this location include species like American Kestrel, Red-Tailed Hawk, Cooper's Hawk, Peregrine Falcon, Piping Plover, Black Vulture, and Purple Sandpiper. Bring along your birding book and you should find at least a few species you need for your collection!
Middle Run Natural Area
Address: Possum Hollow Road, Newark, DE 19711
Cost: Free
Hours: Dust till dawn
Middle Run Natural Area provides birdwatchers with plenty of great places to check out their favorite species. Located just down the road from downtown Newark, this sprawling park is one of the biggest in the state and is considered the best place to identify many rare species.
Throughout this 860-acre park, you'll see over 50,000 trees and shrubs, walk along 10 different hiking and biking trails, climb rolling hills and explore vast fields, and spot dozens of bird species that are often hard to identify in other birding areas throughout the state.
For example, birders have spotted Yellow-Breasted Chat, Pileated Woodpecker, White-Eyed Vireo, Scarlet Tanager, Balitmore Oriole, Eastern Towhee, Orchard Oriole, and Indigo Bunting at this destination. Make sure you get out your best birding goggles to improve your chances!
You might also be interested in exploring the best birdwatching spots in Guatemala!
Bombay Hook National Wildlife Refuge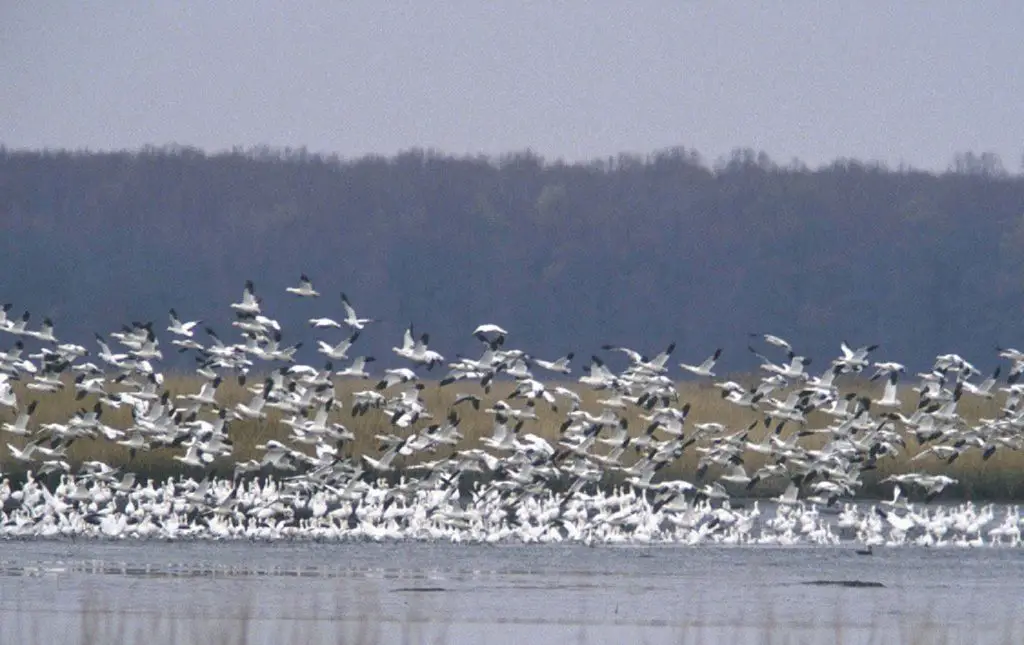 Address: 2591 Whitehall Neck Road, Smyrna, DE19977
Cost: Free
Hours: Park, 24/7, visitor's center 8-4 year round on weekdays, 9-5 on weekends
Bombay Hook is one of the best birding areas in the eastern United States and includes 16,000 acres of marshland and birding habits where you can find over 320 different bird species. Popular species spotted here include the Mute Swam, King Rial, Clapper Rail, Marsh Wrench, and the Tricolored Heron.
Bombay Park also includes multiple hiking trails where you and others can hang out. These include several easy trails, like the Shearness Tower Trail, as well as challenging options that take you through swampy areas. Often, these trails are where you're most likely to spot birds.
Don't worry because the Delaware State Park system has installed multiple benches and other sitting areas throughout the park. As a result, you can relax here with your friends or family before heading down multiple trails to spot an elusive wren or hawk that you just know is hiding out in the park.
Related post: Best Birdwatching Locations in Scotland
Prime Hook National Wildlife Refuge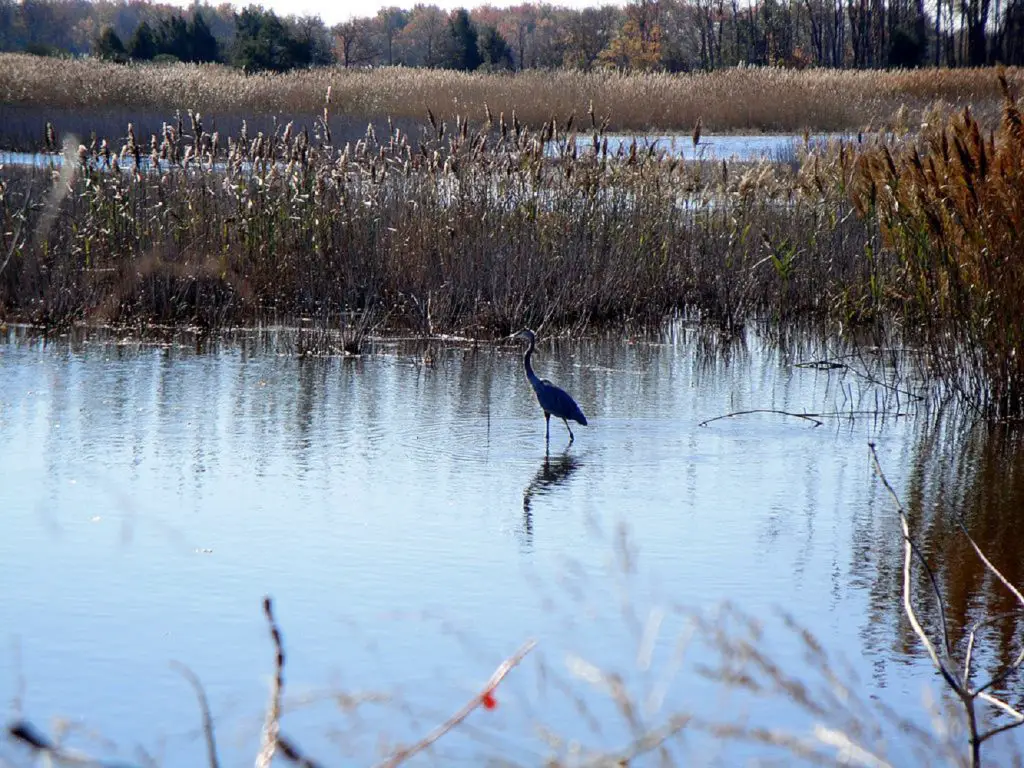 Address: 11978 Turkle Pond Road, Milton, DE 19968-3759
Cost: Free
Hours: Half-hour before sunrise to half-hour after sunset
Located just two hours from Baltimore, Washington, D.C., Wilmington, and Philadelphia, Prime Hook National Wildlife Refuge is a beautiful place to spot many different bird species. It is designed to provide birdwatchers with a comfortable and relaxing place to look for birds.
There are also multiple hiking trails, like Pine Grove or Black Farm Trail, and the Prime Hook National Wildlife Refuge Loop. This loop includes multiple viewing areas where you can spot a variety of bird species, including comfortable rest areas where you can relax before moving on to another location.
Common birds spotted here include the Rufa Red Knot, Snow Goose, Least Tern, Red Knot, Bald Eagle, American Oystercatcher, Orchard Oriole, Canada Goose, Mourning Dove, and Osprey. That should give you plenty of different options for photography or general birdwatching.
Add to your European birdwatching bucket list these awesome birding spots in Spain!
Little Creek Wildlife Area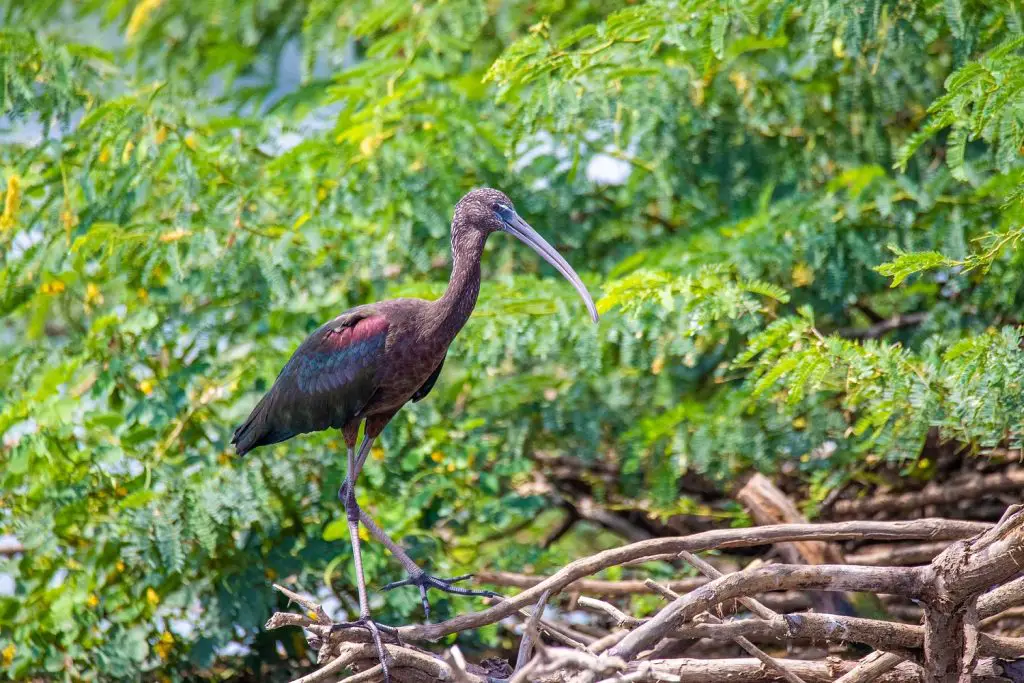 Address: Bayside Drive Road – Bayside Drive and S. Little Creek Rd. intersection, Dover, DE 19901
Cost: Free
Hours: Dusk till dawn
Located just down the road from Dover off of Port Mahon Road, Little Creek Wildlife Area is a popular destination for people who love outdoor activities. You can not only bird here but hunt, fish, crab, hike, camp, picnic, snowshoe, and much more in a well-maintained park.
This park has many miles of trails, which include the David S. Small Wildlife Trail and Viewing Tower. Dedicated to a local wildlife specialist, this trail is one of the best places to spot birds and provides many comfortable areas to sit, relax, and check out the wildlife.
Birds you're likely to see here include the Clapper Rail, Glossy Ibis, Seaside Sparrow, American Black Duck, Saltmarsh Sparrow, Short-Eared Owl, Northern Harrier, and American Bittern. You can also find many birds found in other parks in the state, giving you a great range of different options.
Brandywine Creek State Park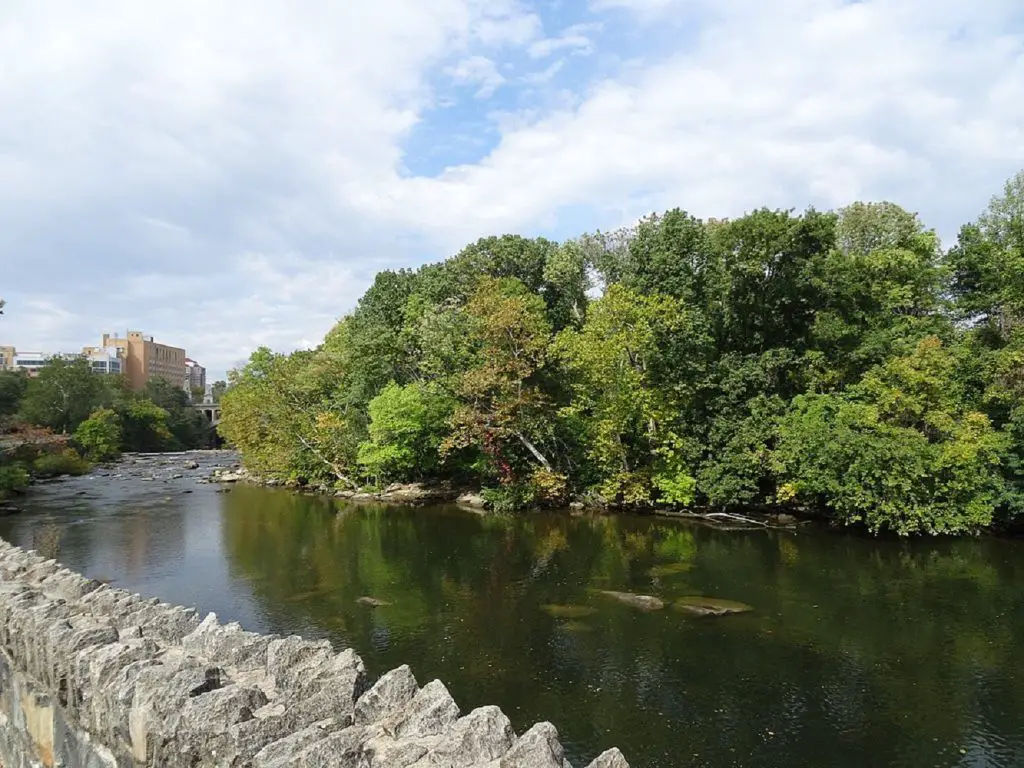 Address: 41 Adams Dam Road, Wilmington, DE 19801
Cost: Free
Hours: 8 a.m. until sunset
Brandwine Creek State Park is a popular outdoor Delaware destination that is also known for its high bird population. It typically attracts the most birds during migrations, including various warbles, songbirds, thrushes, and many more. It is free and also includes multiple hiking trails.
Brandywine not only has many birds throughout its region but also breeds many. These breeding areas provide plenty of chances to spot birds, including throughout old-growth forest sites like Tulip Tree Woods. These areas are where birds are most likely to hang out in this fantastic park.
Popular bird species you might find here include Warbling Vireo, Eastern Bluebird, Wood Duck, Yellow-billed Cuckoo, Pileated Woodpecker, Yellow-throated Vireo, Barred Owl, Ovenbird, Prairie Warbler, Scarlet Tanager, and Baltimore Oriole.
Related post: Best Places in the Rocky Mountains to Go Birdwatching
Delaware Birding Trail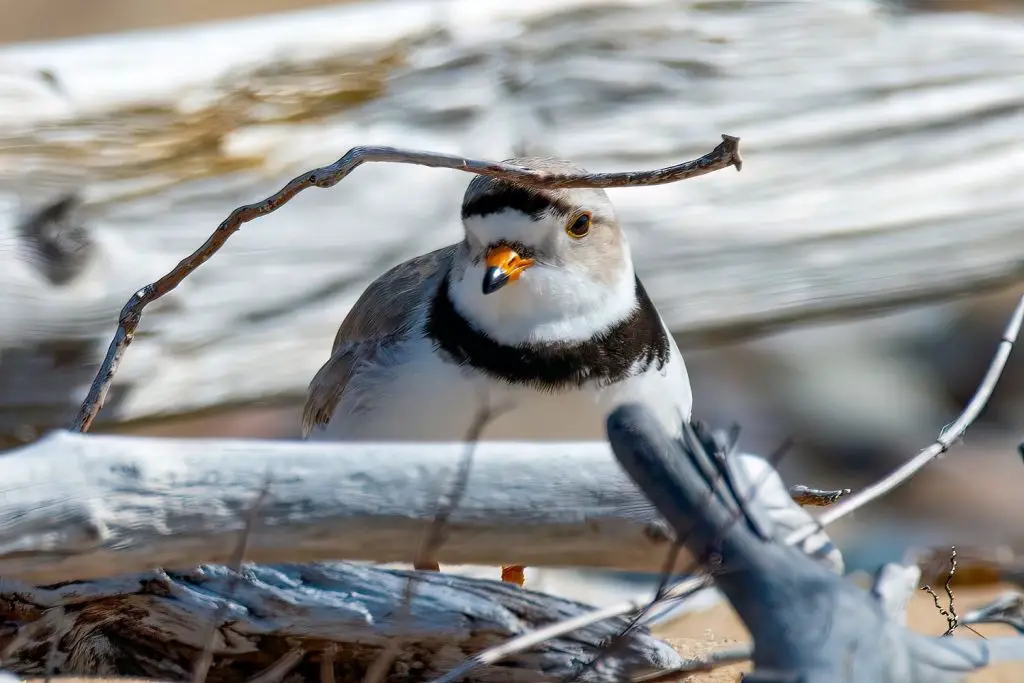 Address: Multiple destinations
Cost: Free
Hours: Sunrise to sunset
Delaware Birding Trail refers to a multi-site area that includes six different ecological regions, including tidal flats, marshes, beaches, and forests. These areas provide unique access to a variety of different birds and 27 different sites along the trail where you can check out birds.
Most spots are near or on the Atlantic Ocean, which gives you an assessment of many sea birds, like Piping Plovers. However, it's not unusual to see snow geese in the winter, various ducks throughout every season, and even brown-headed nuthatches in the north.
The multiple areas available on the site make it the best birding trail in Delaware and a must-visit for birding fans. Whether you live in the state, occasionally visit, or plan on relocating, you need to check out Delaware Birding Trail and plan a route along its many different trails.
Lums Pond State Park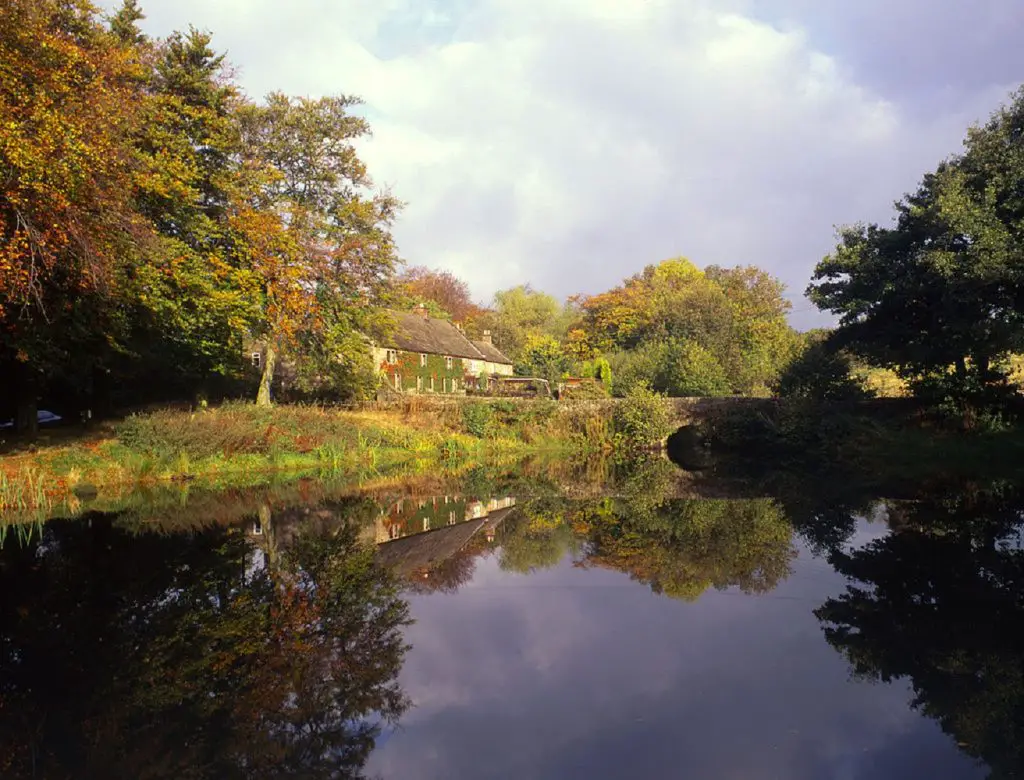 Address: 1068 Howell School Road, Bear, DE 19701
Cost: Free
Hours: 8 a.m. to sunset
Lums Pond State Park is an attractive and popular state park just outside of Bear. Its rural destination makes it an interesting option for birders. Not as popular as parks near bigger cities, Lums might be a good place for birders to go if they like a quieter and more relaxed environment.
Visitors here can hike the Swamp Forest Trail, a 6.4-mile trail where birds often live. You can spot various thrushes, robins, wrens, songbirds, and many more. Herons and ospreys are very common throughout the area thanks to the nearby pond, where you can paddle out for easier access.
Furthermore, Lums has multiple bike trails where you can travel with your birding gear to spot birds. There are also camping spots and various adventure destinations where you and your family can hang out. These provide maximum fun in a comfortable and relaxing environment.
White Clay State Park
Address: 750 Thompson Station Road, Newark, Delaware 19711
Hours: Sunrise to sunset
Cost: Free
White Clay State Park provides a large number of year-round activities for a variety of people, including the chance to picnic, fish, or even play disc golf. Some people even sled or cross-country ski in the park in the winter, which makes it a great destination for birdwatchers.
For example, you can set up your tent at a camp site in the summer and sit all day watching birds or explore its many trails to find better spots to find birds. You can then go fishing or cook some delicious camp food that might actually attract some birds to the area in curiosity.
Furthermore, you can go skiing toward the interior of the park where many birds prefer to nest. That makes White Clay State Park a useful birding options, particularly if you want to see raptors, as there are many hawks and eagles that live throughout this park due to its sprawling size.
Delmarva Birding Weekends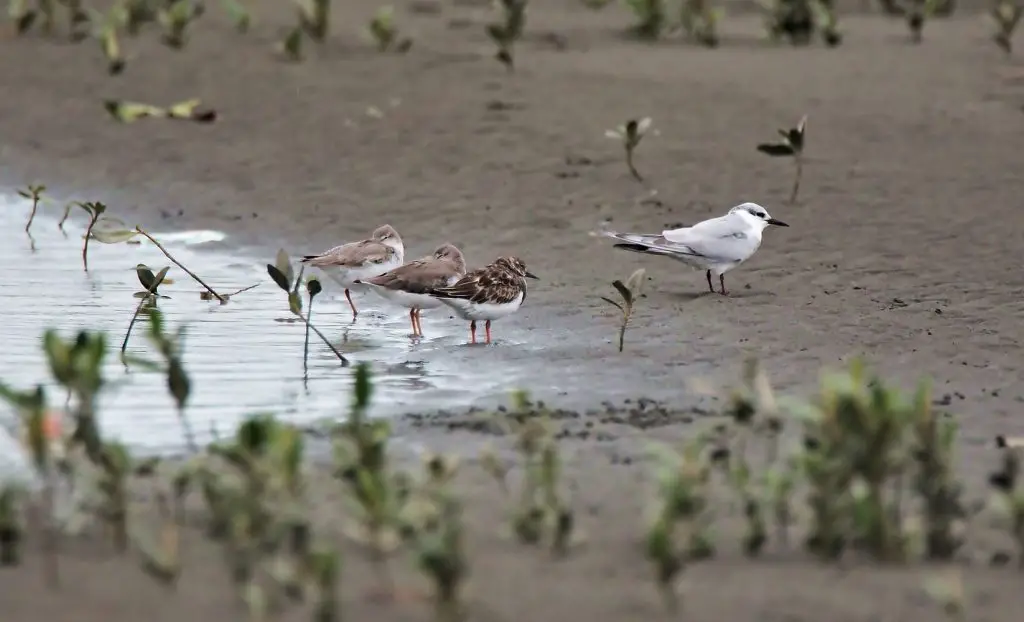 Address: Delmarva Peninsula
Hours: Trips vary based on your booking.
Cost: Varies depending on your booked trip
Delmarva Birding Weekends provides guided bird watching experiences along the Delmarva Peninsula in the state. This peninsula includes multiple environments where you can track various bird species and includes a multi-stage trip that will take you to many unique areas.
Commonly spotted birds on these trips include warbles, wrens, raptors, waterfowl, and shorebirds. Trips include various seasonal options, including summer visits that take advantage of the beautiful weather to immerse you in gorgeous environments. Winter birding is also available.
While on the trip, you will likely book hotel rooms and stay in various areas throughout Delaware, which makes this experience more like an adventure. It's a great option for those who want guaranteed birding success, as each trip is carefully scouted before they begin to ensure success.
Related post: Best Birdwatching Sites in Vermont
Birdwatching Tips for People At These Delaware Destinations 
If you plan on visiting any of these birding destinations in Delaware, it is a good idea to follow a few simple tips. These will ensure that you have a great experience and improve your success. Just like a good Boy or Girl Scout, you should always be prepared for just about any birding situation. They include a variety of things you should do before the trip and during, including:
Calling your destination ahead of your visit to see if there are any booking or reservation requirements. (Find here the birdwatching rules and etiquette.)
Preparing a backpack with weather-appropriate gear and food for your trip. (Check this list of the best birding boots in the market!)
Research what kind of birds are likely at each destination and other important facts.
Know what each bird you want to see looks like and where they're likely to live in these birding areas. (Write them in the best bird watching journal!)
Make sure your binoculars are strong enough for your trip and that you feel comfortable using them in the wild. (Check out our posts for the best bird watching binoculars on a budget and the best compact and best mid-range binoculars!)
Practice taking action shots with your camera if you plan on taking any birding photos while you're out.
Find a place where you can stay near the area, including hotels, camp grounds, or even a bed and breakfast.
Related post: Best Spots for Birdwatching in Alaska
Conclusions – The Best Places for Birdwatching in Delaware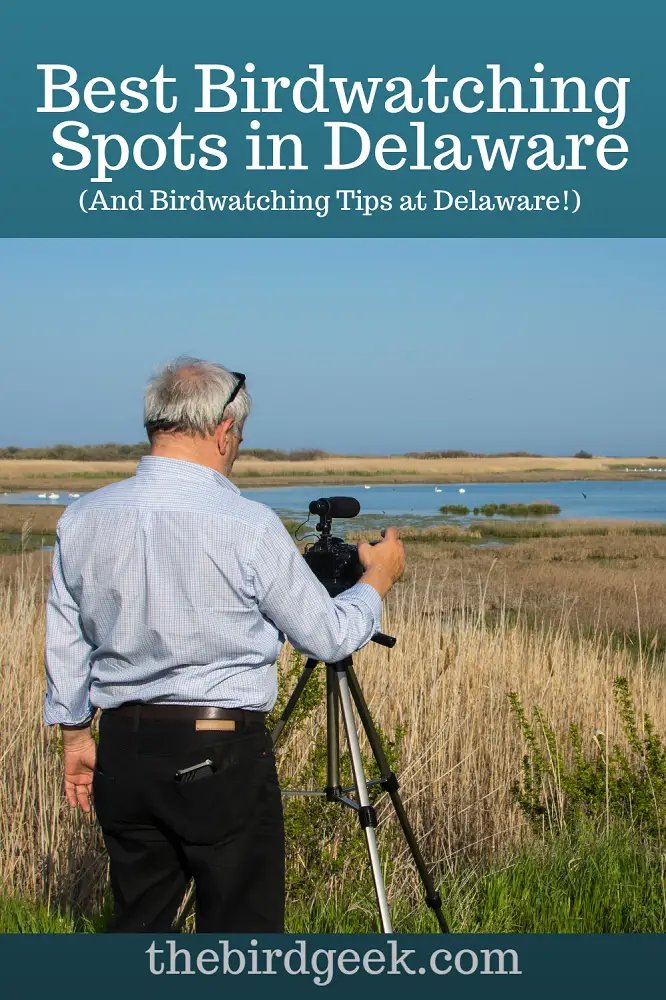 These simple tips should make your trip more enjoyable and help improve your chances of finding the birds you're looking for. If you're visiting from out of town, consider booking a whole weekend, or even longer to visit all of these fascinating places. That should give you the time you need to enjoy your trip to its fullest, relax, and take in the nature around you.
Related birdwatching posts:
Gear up for some hawk watching adventures! Check out these hawk migration sites you can visit!