The 8 Best Places for Birdwatching in Spain  
Are you looking for your next big birding adventure and need help determining where to visit? Spain is an excellent option because this warm-weather country has many beautiful bird species and various amenities for birders. The European birding community is one of the biggest and most exciting in the world.
If you plan to check out this country, visit the areas listed below. You'll see many fantastic species at each of these destinations and fill out your birding book accordingly. Furthermore, you'll get the chance to enjoy a beautiful country with many friendly residents.
1. Parque Regional Salinas y Arenales de San Pedro del Pinatar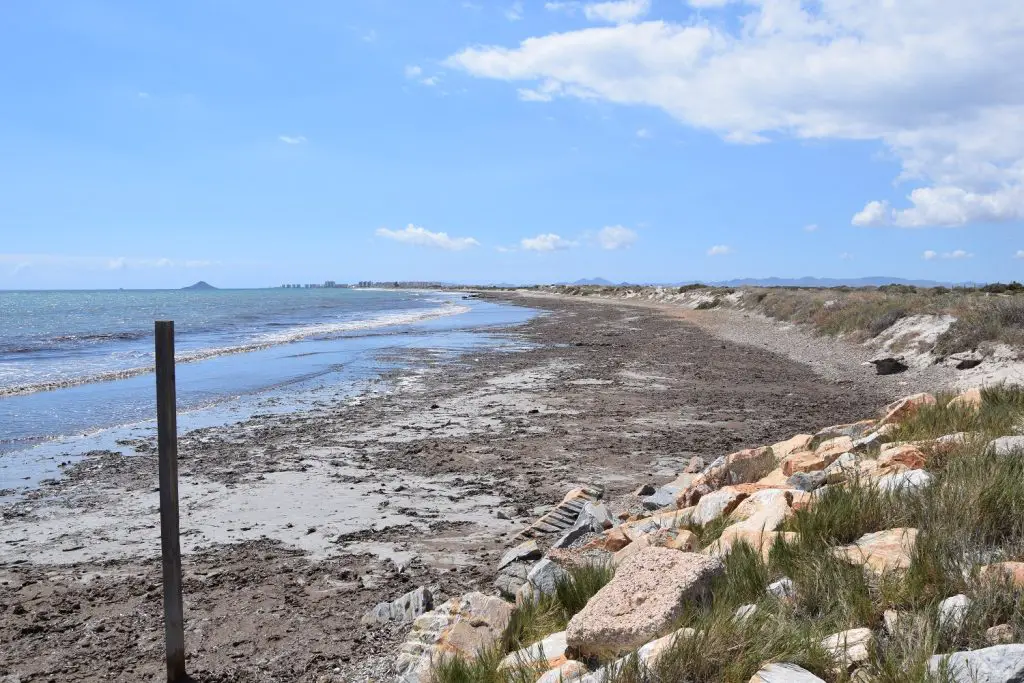 Address: Between Mar Menor and the Mediterranean Sea
Hours: Sunrise to sunset
Cost: Free
Birds You'll See: Greater Flamingos, Shelduck, Black Necked Grebes, Seagulls, Black Winged Stilts, Godwitts, Sandpipers, and Dunlins
Parque Regional Salinas y Arenales de San Pedro del Pinatar is a gorgeous park with 856 hectares of land between San Javier and San Pedro del Pinatar. Its broad range of land ensures you'll see many birds, particularly some of the most popular in the area. It also includes multiple walkways with sandbanks and unique sitting areas to check out birds.
The park does ask visitors to avoid letting their pets off a leash and to minimize excess noise when visiting. However, that's likely not a huge issue for birders because most want to catch birds in their natural environment without disturbing them.
Related post: Best Birdwatching Locations in Scotland
2. Santomera Reservoir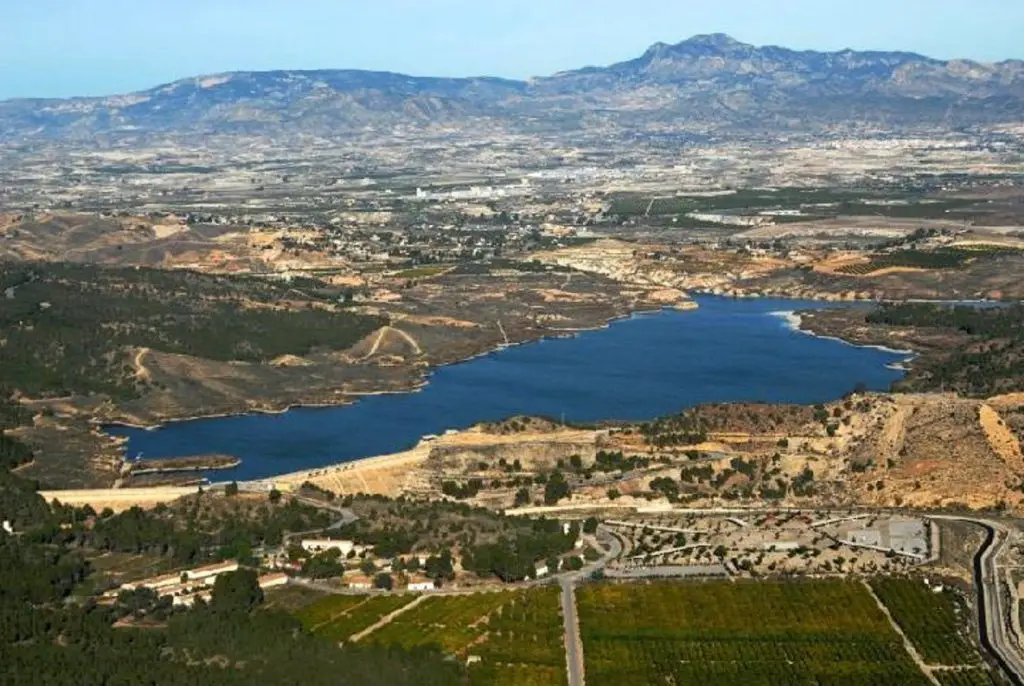 Address: Within Santomera on Autovia del Mediterraneo
Hours: Sunrise to Sunset
Cost: Free
Birds You'll See: White-faced whistling-duck, Fulvous whistling-duck, Bar-headed goose, Mute swan, Common nighthawk, Red-necked nightjar
The Santomera Reservoir is a beautiful outdoor destination in Santomera that includes multiple hiking routes. In addition, there are several dirt parks where you can sit in your car while walking through the winding hills of this region. You'll typically find a variety of common Spanish birds here while exploring, which gives this park a high popularity level among the European birding population.
The region also includes over 3,500 acres of land to explore, with wetlands, plains, rolling hills, gentle streams, and even rivers winding through the area. This unique concentration of attractive viewing areas means you should find many places to check out birds in the area. Note that there may be campgrounds available in and around the reservoir, so check carefully before visiting.
You might also want to explore the best spots for birdwatching in Guatemala!
3. RockJumper Birding Tours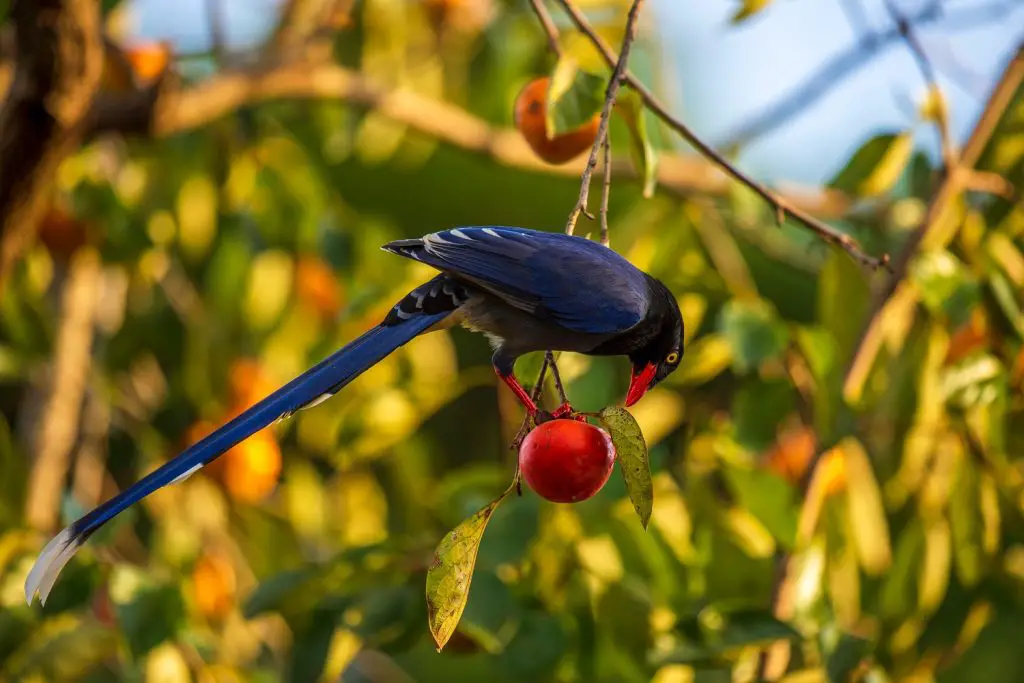 Address: Varies depending on the tour
Hours: Varies depending on the tour
Cost: $2,600 to $5,600
Birds You'll See: Great bustards, little bustards, red-necked nightjars, Iberian magpies, Western swamphen, red kites, black kites, Boreal owl, red-legged partridge
Are you interested in taking a birding tour with a guide? RockJumper is one of the world's most prominent birding tour groups and has multiple options for Spain. These include their Best of Birding tour, which covers habitats like coastal wetlands, cork-oak forests, deciduous woodlands, and even mountains. The tour typically takes place in warmer weather, though not excessively hot.
This multiple-day trip should cover many acres of land and potentially expose you to 250 different animal species, including many birds. You'll stay in comfortable guest houses and hotels and get easy access to attractive and exciting regions. The guides for these trips include enthusiastic professionals who genuinely love what they do, ensuring you get an excellent experience for the money you pay.
Include Alaska in your birding bucket list! Check out the best places for birdwatching in Alaska!
4. Parque Natural Cabo de Gata y Nijar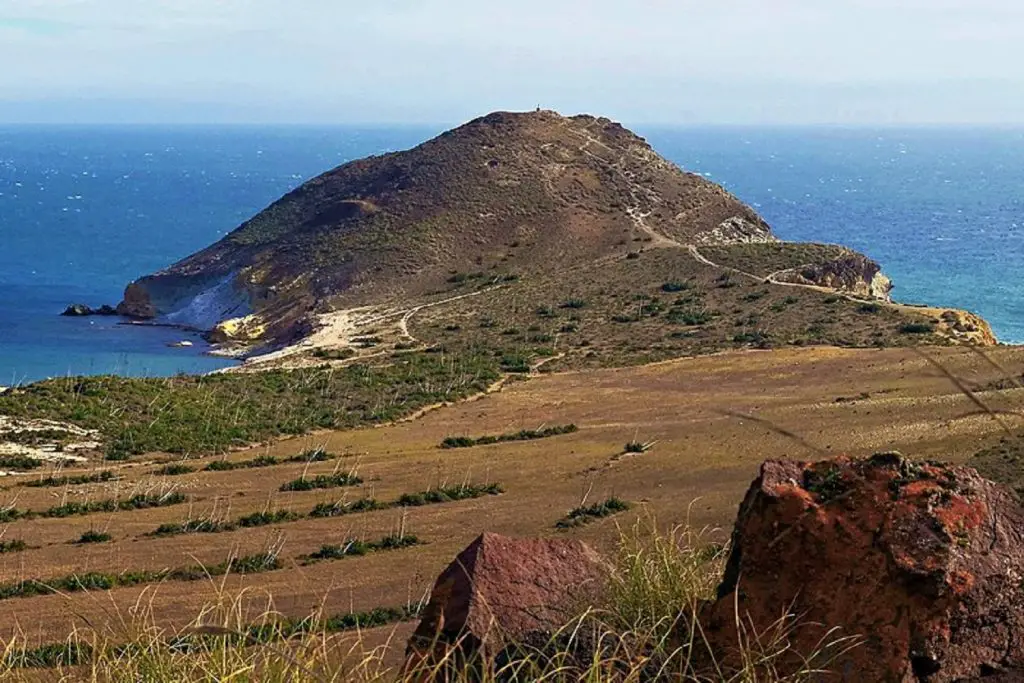 Address: Southeast corner of Spain
Hours: Sunrise to sunset
Cost: Free (though tours cost more)
Birds You'll See: Flamingoes, Cory's shearwaters, Balearic Shearwaters, many storks, multiple gulls and tern species, Trumpeter Finch, Dupont's Lark (rare), Lesser Short-Toed Larks.
This beautiful national park stretches over 340 square kilometers and provides a beautiful background for birding. There are many gorgeous rock formations, exciting forests, steep hills, and gorgeous beaches. In fact, if you love swimming, this park is one of the best-kept secrets in Spain. Few people have yet to discover these sandy areas, so make sure you keep them to yourself while traveling.
Even better, you'll have plenty of time to see attractive birds of many species, including some of the most popular in the world. If you're into water birds, you're in particular luck because there are many that live around this area. While camping can be limited depending on the season, it's not too far away from multiple cities and villages with cozy cottages and hotels where you can stay for the night.
Related post: Best Birdwatching Spots in Maine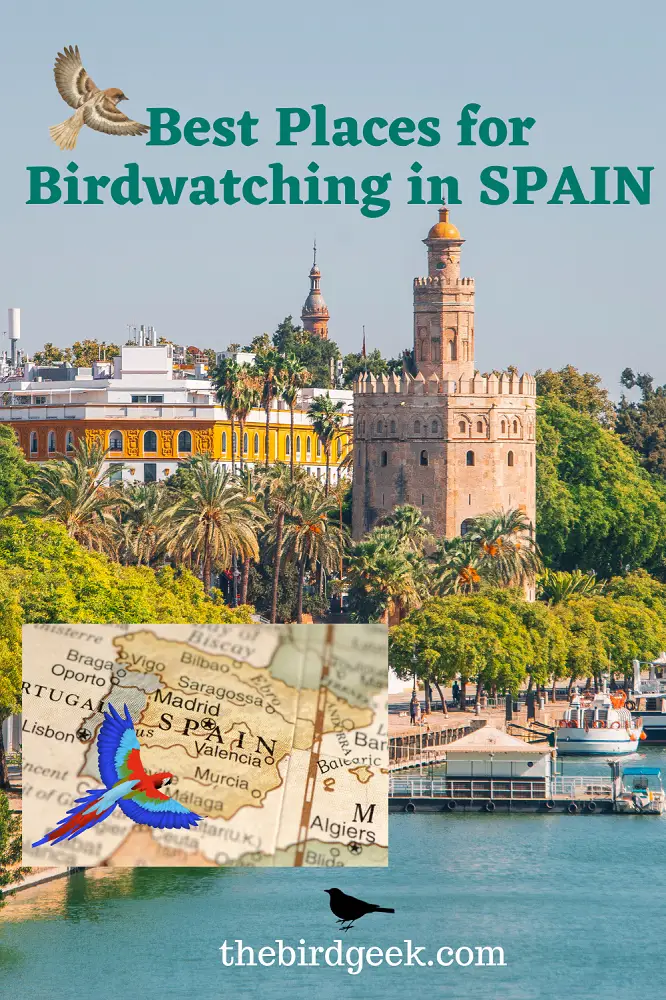 5. Wings Birding Tours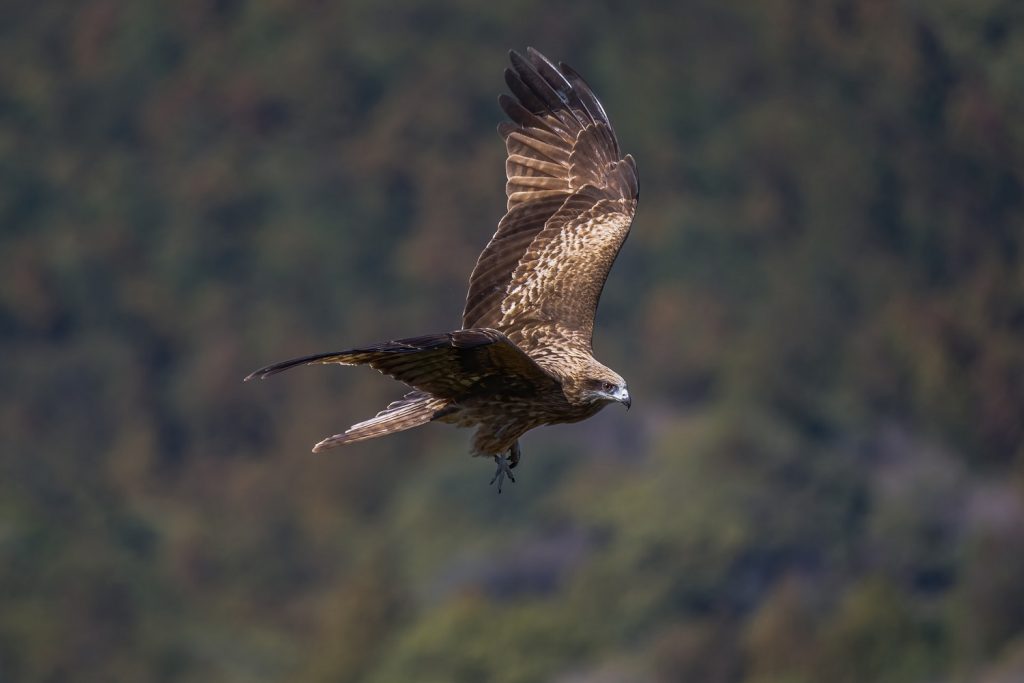 Address: Varies based on trip day
Hours: Between April 29 to May 13
Cost: $4,450
Birds You'll See: Booted eagles, Griffon vultures, Black Kite, Balearic Shearwater, Yellow-legged Gulls, Short-toed eagles, Migrant Passerines, Dupont's lark
Wing's Birding Tours is a worldwide bird tour firm that offers a late-spring tour that covers over two weeks of traveling. It's a great trip to see as many destinations as possible throughout Spain and improve your chances of seeing birds. Each day on the trip includes different nesting destinations and comfortable amenities, such as food, drinks, seating, hotels, and other spots to stay.
While the tour takes place over two weeks and includes a lot of traveling, it retains a relatively low-key and leisurely pace. While there are rides between 5-6 hours on a few days, you'll usually have lots of time to explore the environment and see many birds. The species you'll see include just about every possible bird in Spain, except for rarer birds that live in protected environments outside the scope of this tour.
More birdwatching go-to's in: Best Places for Birdwatching in Oregon
6. Famara, Lanzarote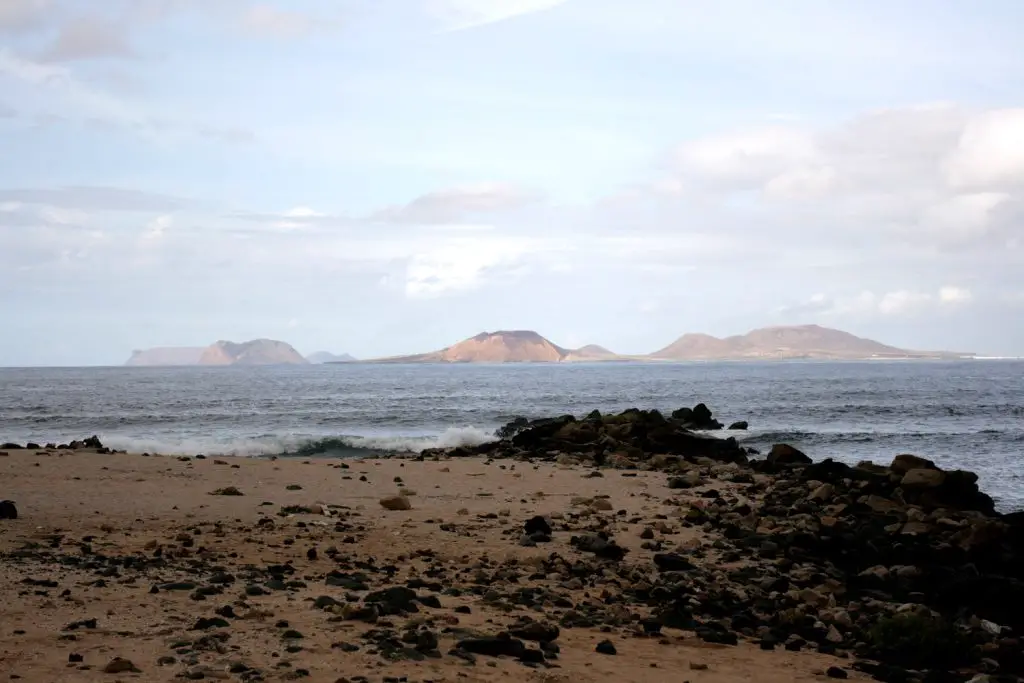 Address: Off of LZ30
Hours: Sunrise to Sunset
Cost: Free
Birds You'll See: Eurasian Kestrel, Cattle Egret, Eurasian Hoopoe, Rock Pigeon, Yellow-Legged Gull, Cory's Shearwater, Rise-Ringed Parakee, Spanish Sparrow, Common Raven
Famara is located on the northwest coast of Lanzarote and is considered a Special Conversation area or ZEPA. It's one of the highest locations in the region and, as an island, is an obvious destination for sea birds. Many stop here on their flights to rest, feed, or even nest here. It's safe from various predators, which attracts them to settle here and raise their young. As a result, you can find many species here.
Famara splits into two sections, including bungalows built in the 1990s and a beautiful traditional Spanish fishing village. Thankfully, the area is well-settled and includes surf schools, tapa bars, restaurants, and grocery stores. There are even a few places to stay or camp if you like. As a result, it's something of a hidden treasure among European birding fans.
Delaware has some great birdwatching places to offer their visitors. Find them here.
7. Naturalist Journeys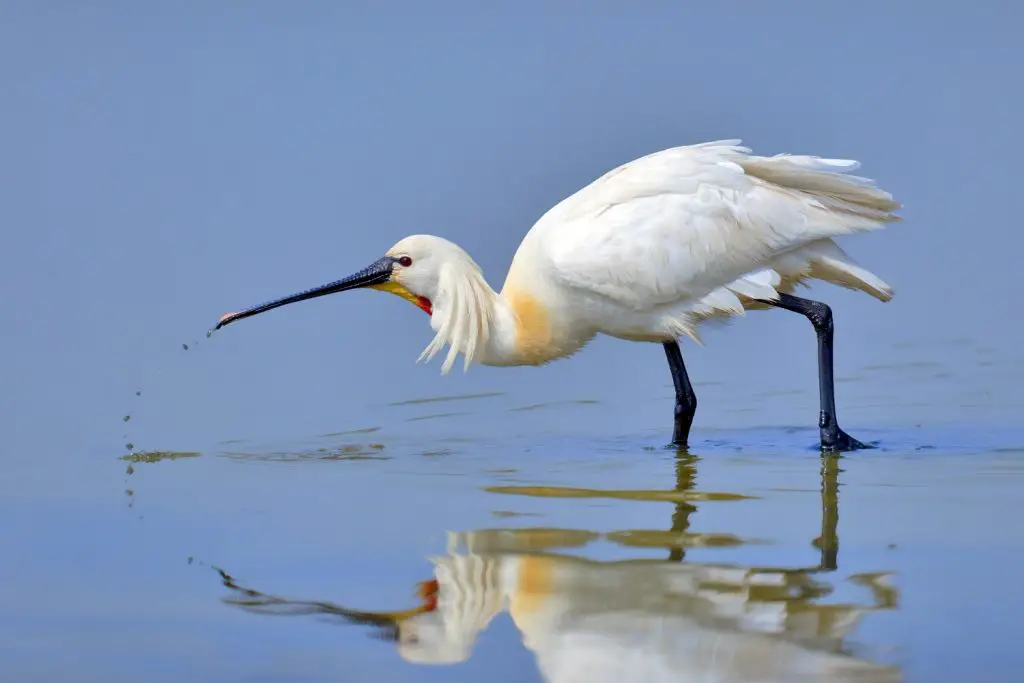 Address: Varies based on the tour day
Hours: April 24 to May 7
Cost: $5,490
Birds You'll See: Multiple species of Larks, Eurasian Spoonbill, Squacco Heron, Collard Pratincole, Spanish Ibex, Ortolan Bunting, Rufous-tailed Rock-Thrush, Greater Flamingo
Naturalist Journeys takes you on a 14-day trip through many of the most beautiful parts of Spain. Each day includes many destinations and potential bird species, including up to 20 different raptors. You'll also see many water birds and explore many areas, including mountains, plains, forests, and more. However, you'll also get the chance to learn more about Spanish culture.
For example, you'll learn more about Romanesque and Moorish architecture while visiting Sevilla, enjoy Flamenco music in multiple destinations, and check out the La Mancha marshes, where the infamous literary figure Don Quixote roamed. In addition, this comprehensive tour will help you spot many bird species and expand your appreciation of this beautiful country.
Related post: Best Locations for Birdwatching in Vermont
8. Field Guides Birding Tours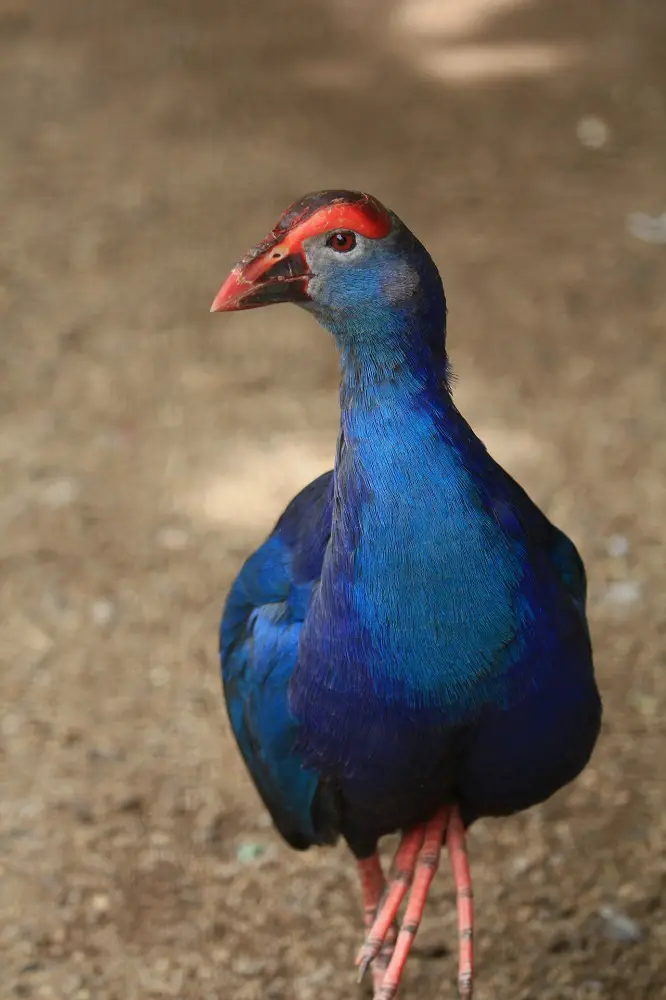 Address: Varies based on the tour
Hours: April 27 to May 9
Cost: $5,250
Birds You'll See: Iberian Magpie, Iberian Lynx, Spanish Imperial Eagle, Western Swamphen, Audouin, Slender-Billed Gulls, Red-Crested Pochard, Cincerous Vulture, Eurasian Griffin, Black-Winged Kite
Field Guides Birding Tours provides unique and highly effective trips for birdwatchers. These unique destination experiences introduce you to multiple species throughout La Mancha and other popular Spanish areas. This trip includes a week of fast-paced travel, where a professional guide will showcase attractive and engaging birds, including many living only in and around the Iberian Peninsula.
Each tour seeks to find some of Spain's rarest and hardest-to-find birds, like the Eurasian Griffin and Black-Winged Kate. All your accommodations are handled during this trip, including booking hotels and food. In addition, you'll work with two tour guides who can help you identify the best birding destinations. They'll also give you tips and suggestions for taking photos without disturbing rare birds.
Ready for your birding trip. Review the birdwatching rules and etiquette!
FAQ For Birding in Spain
Before jumping on a plane and flying to the Iberian Peninsula for your next big birding adventure, read through these critical suggestions. They cover things like preparing for your trip and listing any birds and wildlife you might see while in Spain.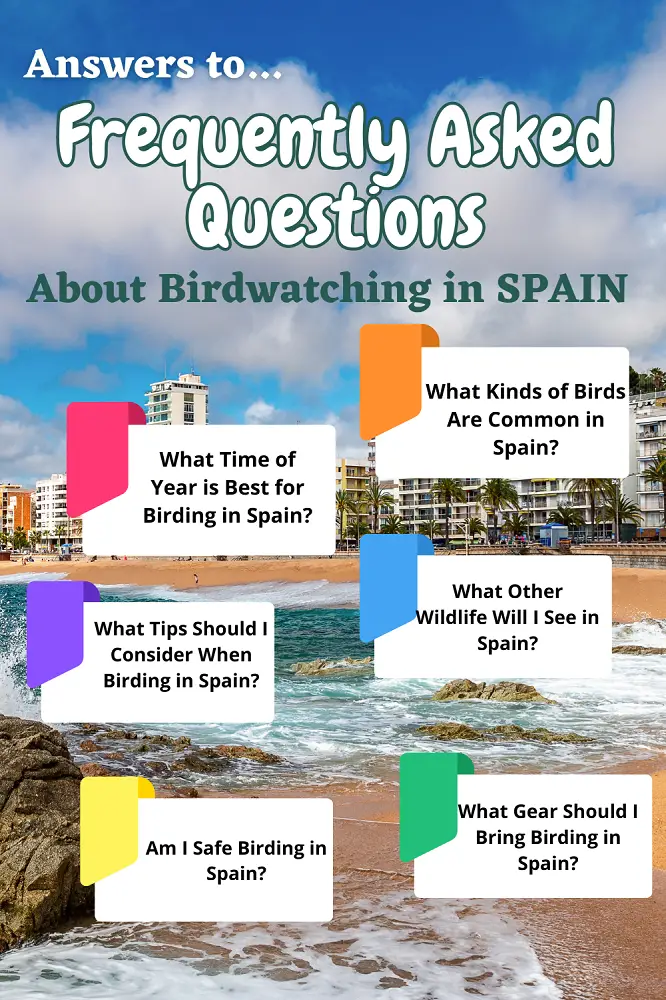 What Time of Year is Best for Birding in Spain?
Spain is a reasonably warm country that usually provides excellent birding most of the year. In fact, the hottest months of the year, July and August, are the worst because the intense Spanish heat will keep them sluggish. So instead, try for earlier in the summer or late fall to improve your chances.
We strongly suggest visiting in April and May because the milder temperatures make birds far more active. Furthermore, the temperatures will be more comfortable for you and anyone who comes with you. Often, the best birding tours in the country take place during these months.
What Kinds of Birds Are Common in Spain?
Spain has a very active birding scene because it's home to many beautiful and hard-to-find species. For example, the Iberian Imperial Eagle is found primarily in Spain and is the country's national bird. However, it's a large raptor that is very rare: only 350 individual birds are known in the wild.
Other birds you'll see include the white-headed duck of Spain, house sparrow, bearded vulture, sandhill crane, domestic canary, Iberian crested lark, pin-tailed sandgrouse, and the little bustard. These attractive species should keep you busy while visiting this peninsula country.
What Other Wildlife Will I See in Spain?
While you're in Spain, you're likely to see many different animals, including the Admiral butterfly, many bat species, brown bears, Catalan sheepdogs, centipedes, codling moth, frogs, crows, many deer species, donkeys, bulls, cormorants, multiple spiders, flying squirrels, and foxes.
Spain is also home to multiple lizards, salamanders, and frogs. This diversity of animals makes it a trendy destination to check out many species in Europe. Just as importantly, Spain is very welcoming to guests and includes guided tours for seeing animals in wild areas.
What Tips Should I Consider When Birding in Spain?
When visiting Spain, bring summer clothes because most of the peninsula remains warm year round. Keep yourself well hydrated with regular water breaks and spend time learning the area. Practice some simple Spanish to ensure you can get around quickly when traveling.
Ensure you also bring safety gear for hiking mountains because much of this region is elevated. Finally, don't forget anti-venom protection to stay safe from Spain's many snakes and lizards. Though few are aggressive, they'll defend themselves if you get too close.
What Gear Should I Bring Birding in Spain?
When birding in Spain, bringing everything you'll need for your trip is essential. It would be best to buy a backpack to hold your gear, a birding guide, a birding checklist, binoculars, snacks while on the trip, a good camera, and equipment to keep you safe from the environment, like hats.
You can also expand your bird call app that helps you identify their songs, a video camera, a spotting scope, and GPS devices that keep you from getting lost. Some people even bring bird feeders, though this step is rarer and even discouraged in national parks and other public areas.
Am I Safe Birding in Spain?
Spain is a very safe country for most people, though you'll need to take some precautions. These include watching your gear while in the wild and avoiding taking food or drinks from strangers. These simple steps should protect you from potential issues and ensure your trip goes smoothly.
Related post: Find the Best Birdwatching Places in Cancun