Best Birdwatching Spots in Alaska
Alaska is one of the most beautiful places in the world, with sprawling mountains, expansive sea areas and shorelines, fantastic rivers, and almost unlimited amounts of wildlife. It is home to many hard-to-find birds that rarely make it down to the continental United States. That makes it a common destination for serious birdwatchers, especially those trying to log as many as possible.
Thankfully, there are many fantastic birdwatching destinations throughout the state, including some gorgeous parks that provide access to some of the most unbelievable places in Alaska. In addition, most provide some amenities that make visiting them worthwhile, including camping options, bathrooms, and much more. Some even include unique membership options that can make your visitors more enjoyable.
We collected several of the most engaging places to birdwatch in the state and will provide the detailed information that you want about each destination. When possible, we'll share the address, contact data, working hours, and much more. These details should make your experience more enjoyable and provide you with the help you need to spot amazing bird species in Alaska.
The 8 Best Places to Birdwatch When Visiting Alaska 
Whether you're an Alaskan resident or just plan on visiting to spot some birds, the following eight destinations are the best options for you. They include free national parks, birding clubs, guided tours, and much more!
Potter Marsh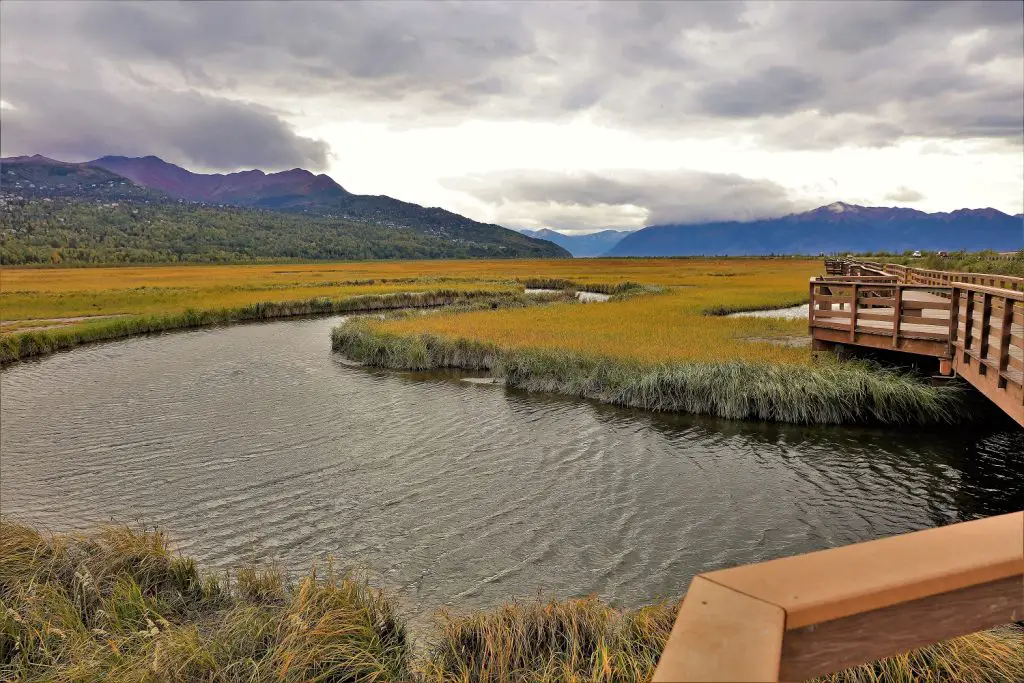 Address: At the southern end of the Anchorage Coastal Wildlife Refuge Trail
Cost: Free
Hours: Sunrise to sunset
Birds you'll see: Canada geese, northern pintails, red-necked phalaropes, horned grebes, northern harriers, trumpeter swans, shorebirds, gulls, Arctic terns, yellowlegs, and red-necked grebes
Potter Marsh is located not far from Anchorage and is one of the best places to spot birds in Alaska. From April through September, the marsh should be comfortable enough for visitors interested in a variety of birds, including eagles near cottonwoods. Bring your binoculars to spot them more easily.
Throughout May and August, you can also spot birds such as trumpeter swans, yellowlegs, various shorebirds, gulls, and Arctic terns. This brief window is important to hit because these birds have a tendency to disappear and migrate elsewhere when winter hits the state.
Visitors here may also spot various other animals, such as muskrats, moose, and rabbits, and even go spotting fish off the boardwalk across Rabbit Creek. Note that even if you have the proper licensing for the state, fishing is prohibited in the marsh, and you can get fined for it.
Thankfully, Potter Marsh also has handicap-accessible bathrooms and designated parking areas that are carefully maintained by state officials. Unfortunately, no camping is available here, though you are free to bring binoculars and spotting scopes to find harder-to-see birds throughout the region.
Related post: Best Birdwatching Locations in Scotland
Kenai Fjords National Park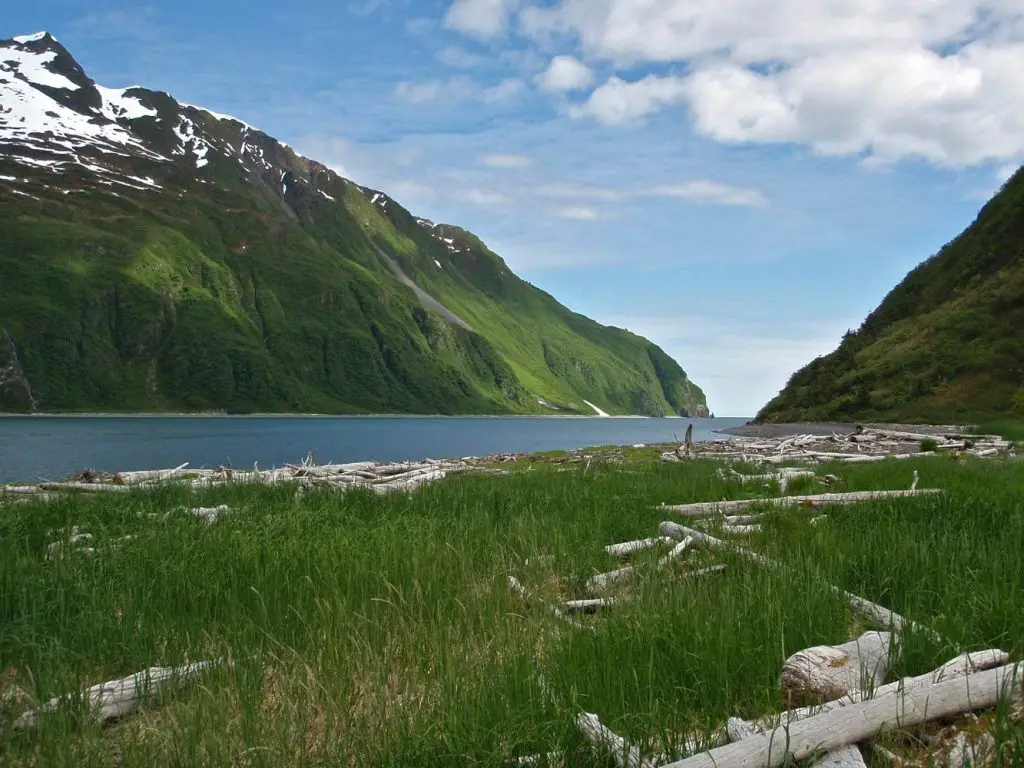 Address: 1212 4th Avenue, Seward, AK 99664
Cost: Free 
Hours: Sunrise to sunset
Birds you'll see: Gray jay, hermit thrush, parakeet auklet, boreal chickadee, black oystercatcher, Pacific loon, Barrow's goldeneye, fork-tailed storm petrel, and white-winged crossbill
Kenai Fjords National Park is just 80 miles south of Anchorage that provides a popular destination for spotting seabirds. There are multiple whale-watching options in the area, as well, though it is mostly popular for its various birds. Companies may offer trips throughout the park for birders like you.
Note that only one part of the park is accessible by road, typically between May through November, which makes winter birding a little more challenging. The park is, in general, designed for more serious birders who don't mind hiking through rough areas or making their way over the land.
That said, there are also several trails that you can enjoy in the area. These include the Exist Glacier Overlook Trail, which is about 2.2 miles. There are a lot of birds nested along this trail, as well as Exit Glacier View Loop and Harding Ice Field Trail. The last trail is by far the hardest and is over eight miles long. Thankfully, all the trails are carefully maintained and very safe for birders.
Mat-Su Birders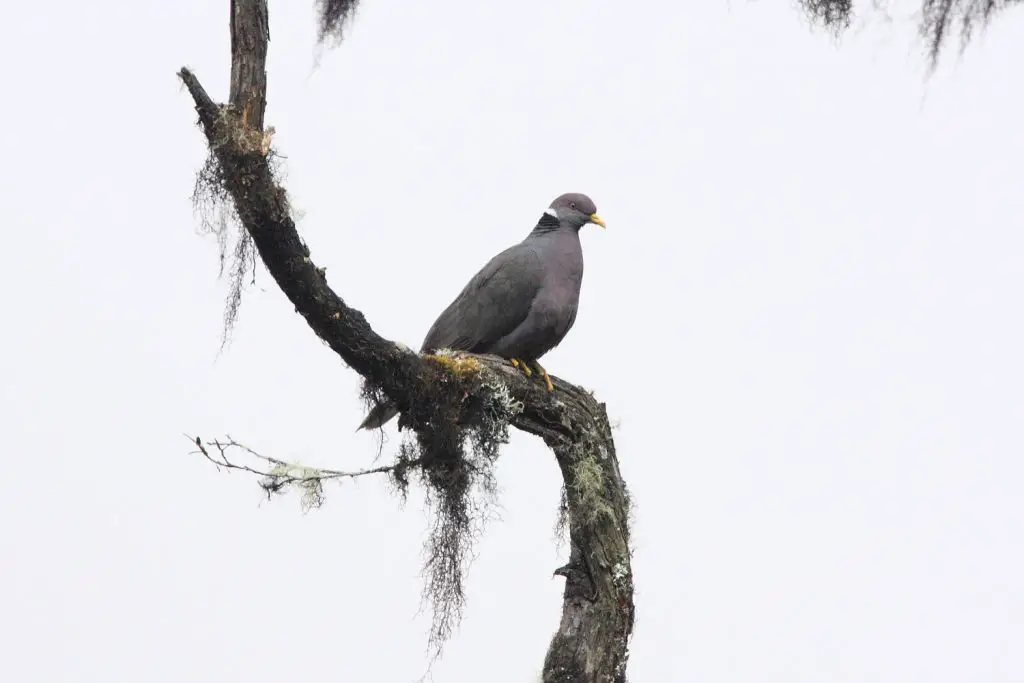 Address: P.O. Box 3747, Palmer, AK 99645
Cost: Free
Hours: Variable
Birds you'll see: Emperor goose, snow goose, ruffled grouse, pied-billed grebe, band-tailed pigeon, willow ptarmigan, common cuckoo, lesser nighthawk, gray nightjar
Mat-Su Birders is a bird club in Alaska that provides detailed information for birding fans in the region. In addition, they provide a few unique birding opportunities and typically meet on the second Wednesday of each month in Palmer Library in Palmer, Alaska, where they share birding experiences.
Often, they book trips to various parts of the state to provide more information about excellent birding destinations. For example, they've gone to places like Reflections Lake, Hatcher Pass, Mud-Jim-Swan Lakes area, and more. But, of course, anyone is free to join and participate in their unique birding experiences.
While technically not a birding destination, this club often shares videos and live experiences with its members during meetings. As a result, you can get inside information about various birding spots throughout the state, including unique areas inside state parks, that can improve your chances.
Just as importantly, you can make friends with people in this club and go birding together, especially if you're just birding for a short period. Try to visit them during one of their meetings at the library to get the best chance of help. Note that you can also attend by video conference if you want, such as when planning your Alaskan trip at home.
You might also be interested in exploring the best birdwatching spots in Guatemala!
Palmer Hay Flats Game Refuge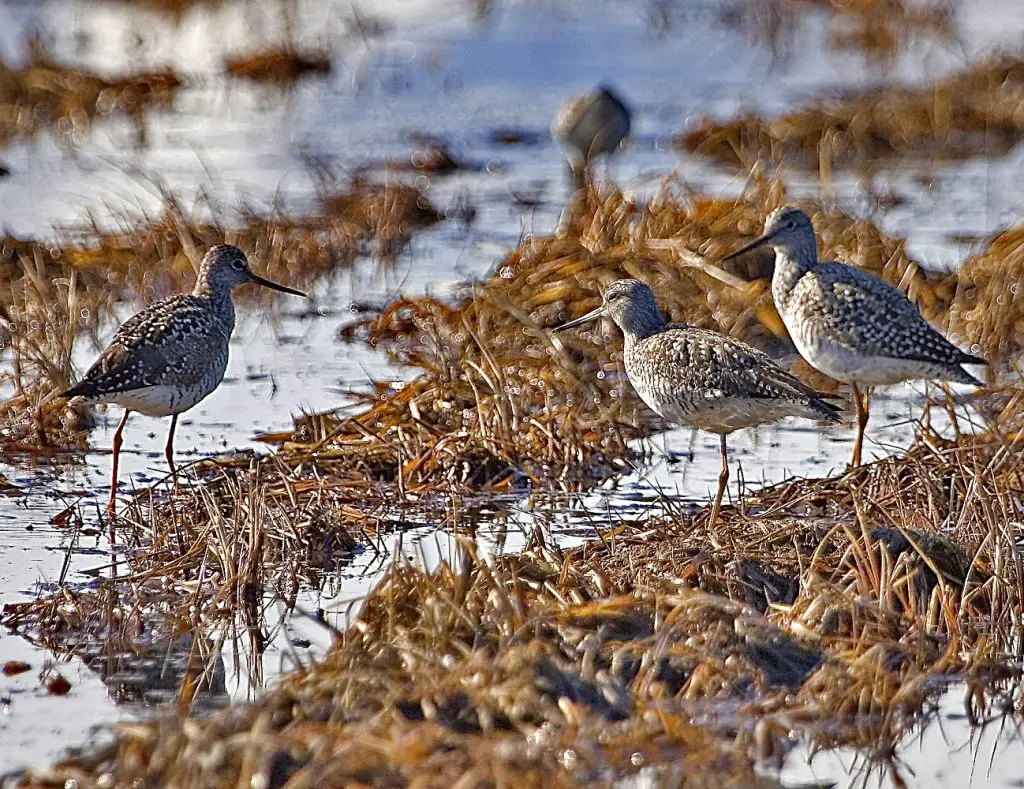 Address: Wasilla, Alaska
Cost: Free
Hours: Sunrise to sunset
Birds you'll see: Northern shoveler, pectoral sandpiper, fork-tailed storm-petrel, varied thrush, least sandpiper, Eurasian wigeon, harlequin duck, black turnstone, and horned puffin
Palmer Hay Flats Game Refuge is a protected refuse with 28,800 acres of coastal land, freshwater wetlands, tidal sloughs, mudflats, streams, forests, and lakes. It provides a unique birding experience for Alaska visitors and should give you plenty of chances to spot some amazing species.
Note that this area is fairly undeveloped, meaning you might have to break out your boots and do a little over-land trekking. However, if you're not afraid of getting dirty, this park is an excellent destination for you. Thankfully, there are a few places with parking, marked trails, and much more.
While here, make sure that you know what hunting seasons are open because hunters and anglers are common throughout the park. This may make it hard to spot birds when guns are going off and could be dangerous to you as well. Most hunting seasons occur during the fall throughout the state.
Note that there are also opportunities for things like dog training, trapping, hiking, canoeing, snowshoeing, snowmobiling, and even cross-country skiing. Thankfully, Palmer Hay Flats is big enough that you should be able to find a private area to check out birds.
Alaska – Utqiagvik: Ross's Gull Quest 2024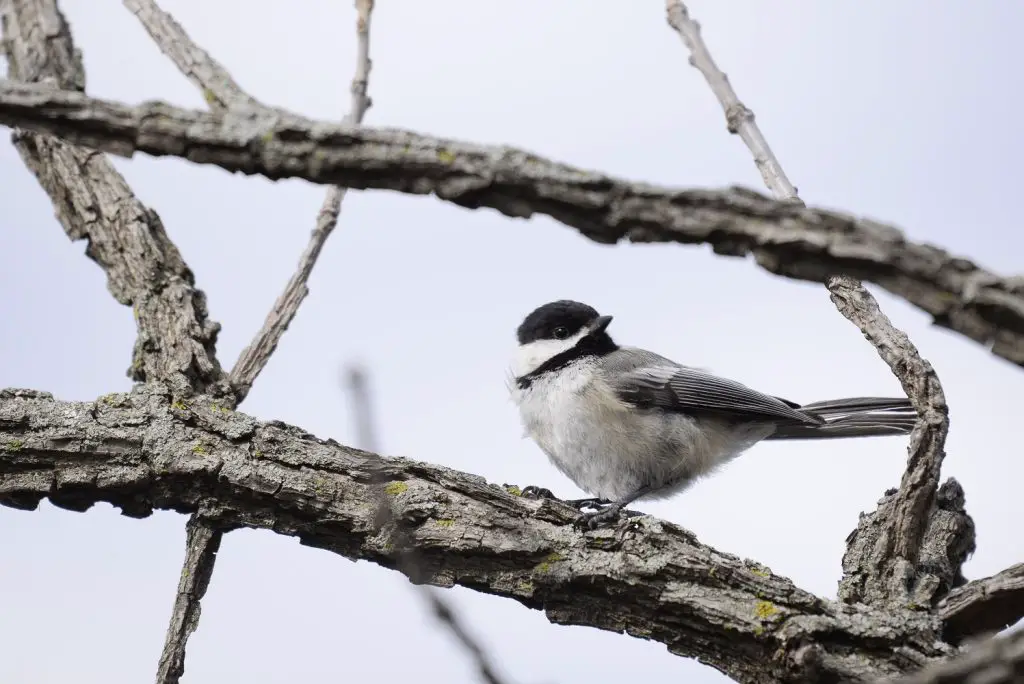 Address: Utqiagivk, Alaska
Cost: $4,400
Hours: One week in October
Birds you'll see: Spruce grouse, rock ptarmigans, northern goshawk, American three-toed woodpeckers, black-backed woodpeckers, Boreal chickadee, Canadian jay, common redpolls, and white-winged crossbills
If you have some money to spend on a great birding expedition, Alaska – Utqiagvik: Ross's Gull Quest 2024 is an excellent opportunity for you. Hosted by RockJumper, this event takes place every October and provides a guided quest through the Utqiagvik region, a gorgeous wilderness area.
During your trip, you get a professional guide who will take you throughout the area to watch for sea birds, explore the tundra, and spot various ocean birds. Gulls will be the most commonly spotted types on this trip, though you can likely see a variety of loons and even puffins while on your adventure.
Every element of this trip is carefully planned, including where you go, what foods you'll eat, your lodging options, and much more. Nothing is left to chance, and each area is carefully scouted before your trip to increase your chances of finding new birds for your species list.
Note that you'll also get the chance to spot many other animals, including snowy owls, seals, Arctic foxes, and even polar bears. Safety is carefully handled by your guide on the trip as well, to ensure that none of these animals threaten you or others while you're looking out for great birds.
Mendenhall Wetlands State Game Refuge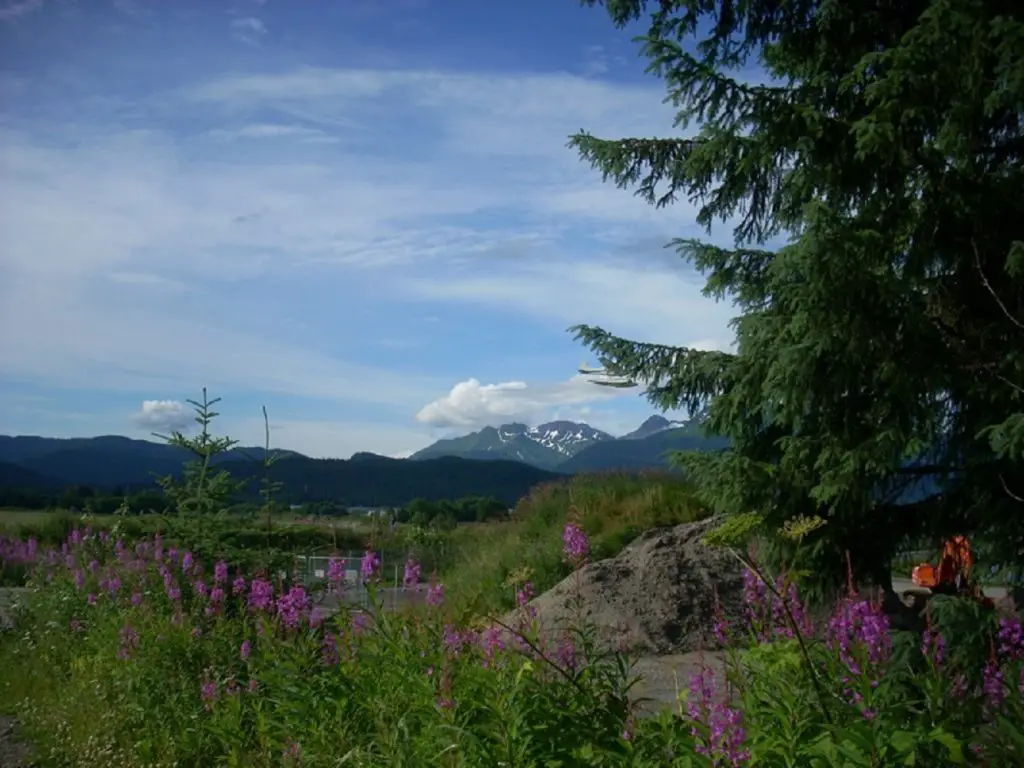 Address: Juneau, Alaska
Cost: Free
Hours: Sunrise to sunset
Birds you'll see: Green-winged teal, northern shoveler, northern pintail, red-throated loon, bald eagle, Bonaparte's gull, mew gull, Vaux's swift, rufous hummingbird, alder flycatcher, and pine siskin
Juneau is typically considered the best place to spot birds in Alaska, and Mendenhall Wetlands is the best destination for birders in the state. The wetlands are right next to Juneau's airport, which makes it a reasonably easy destination for you to find. You can then explore the area as you like to find a variety of different birds.
Typically, you'll see shorebirds throughout the wetlands starting in May and throughout August and September. October through May brings in various other species, such as the green-winged teal and northern pintail. Summer brings loons, eagles, gulls, and siskin species to the area.
While visiting here, you can also check out activities such as hiking, boating, fishing, educational studies, and even hunting. However, make sure that you plan your trip carefully if you don't want to hunt, as many areas throughout this region are open to hunters during the appropriate seasons.
Note that many regions of this park are undeveloped, meaning you may need to bring a backpack, your boots, and other items. There are always parking areas and trails near the most popular sites, though you're free to bird and explore anywhere that isn't blocked off for safety reasons.
Related post: Best Birdwatching Locations in Delaware
Glacier Bay National Park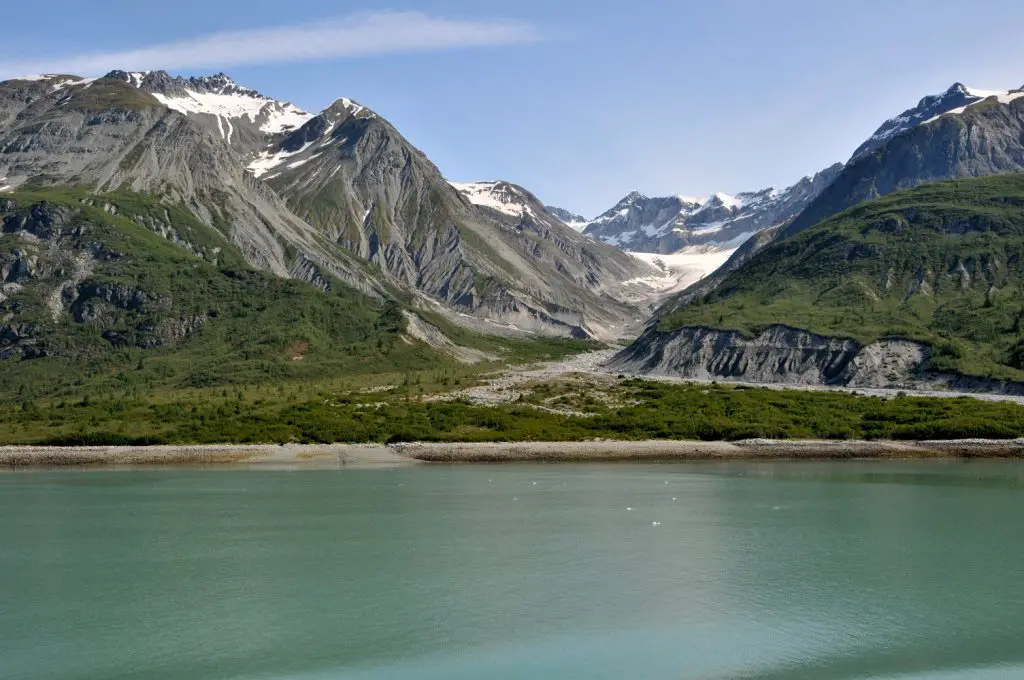 Address: 1 Park Road, Gustavus, AK 99826
Cost: Free
Hours: Sunrise to sunset
Birds you'll see: Tufted puffin, harlequin duck, pelagic cormorant, bald eagle, Barrow's golden eye, Arctic tern, black oystercatcher, pigeon guillemot, horned puffin, and orange-crowned warbler
Glacier Bay National Park is one of the most popular national parks in Alaska and a common destination for birders. It is one of the biggest parks in the area and remains open all year, which makes it easier for you to check out various birding options whenever you want.
This park also includes a ranger-guided boating tour that makes birding easier. The ranger will take you through the best parts of the park and can even tell you where you're more likely to see different birds. They get a lot of different birders every year, so they expect and enjoy these questions.
Even better, there are multiple hiking trails throughout the area that you can enjoy while visiting. These include the more accessible Bartlett Lake Trail, which is well-maintained and about six miles. However, there are also more challenging trails, like Point Gustavus, that are very long and winding.
The best part about these trails is that you can check them out whenever you want and spot a variety of different birds. They are all well maintained and free of debris or other concerning elements. Benches are spread throughout the trails at multiple destinations to make it easier to hike for long periods.
Note that this park may include other animals, such as foxes and some bears that may be problematic to some people. Sticking to the trails should keep you safe, though there are areas where you can go overland if you want to spot harder-to-find birds. Be careful whenever you travel in these less-regulated areas.
Related post: Great Spots for Birdwatching in Oregon
Chilkat Bald Eagle Preserve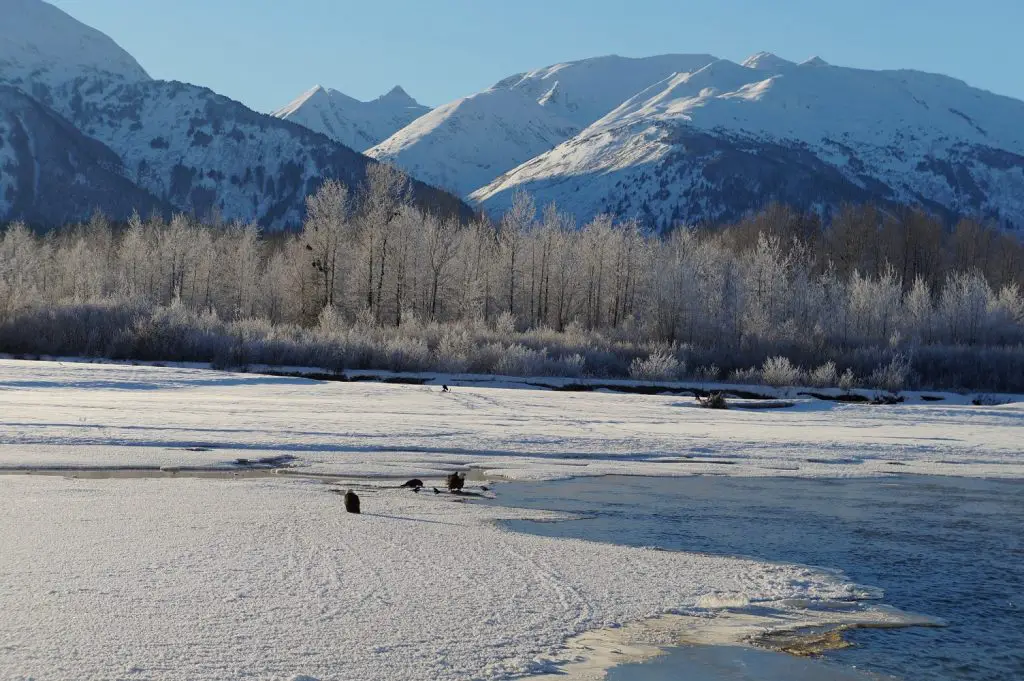 Address: Haines Highway, Haines, AK 99827
Cost: Free
Hours: Sunrise to sunset
Birds you'll see: Bald eagles, belted kingfisher, American robin, Wilson's warbler, orange-crowned warbler, trumpeter swan, common merganswer, California gull, fox sparrow, and rock pigeon
Chilkat Bald Eagle Preserve is exactly what its name suggests: a preserve that protects American bald eagles. Operating for over 40 years, it is one of the most trusted and respected bird preserves in the state and the best place to go if you want the chance to see the sometimes elusive eagle.
That's because this preserve has over 3,000 bald eagles that are carefully monitored and protected. This heavy eagle population density should make it easier for you to get great pictures of these birds, including gorgeous photos of them on their always impressive nests.
Even better, the park hosts a yearly Alaska Bald Eagle Festival in November that includes field trips, expert lectures, and the best chances to spot eagles in the park. Guided tours during this time will help you see some of the biggest and most impressive bald eagles in the state, which is saying something.
Note that there are also many other birds in the park, though they can be tricky to spot in areas near eagles. After all, birds like the Arctic tern and red-breasted sapsucker may be prey animals to this park's prize birds. Thankfully, there should be plenty of areas where you can spot them.
Multiple trails wind through the park, including the main Chilkat Bald Eagle Preserve Trail. This looping trail is just over 1.5 miles long and is great for walking and hiking. Dogs are welcome but may not be appreciated by other bird watchers if your pup gets too excited and start barking.
Related post: Best Locations for Birdwatching in Maine
Wrap Up- Best Places for Birdwatching in Alaska
Alaska has so much to offer for birdwatchers. We hope that these trails and details excite you for your looming birdwatching adventure in Alaska!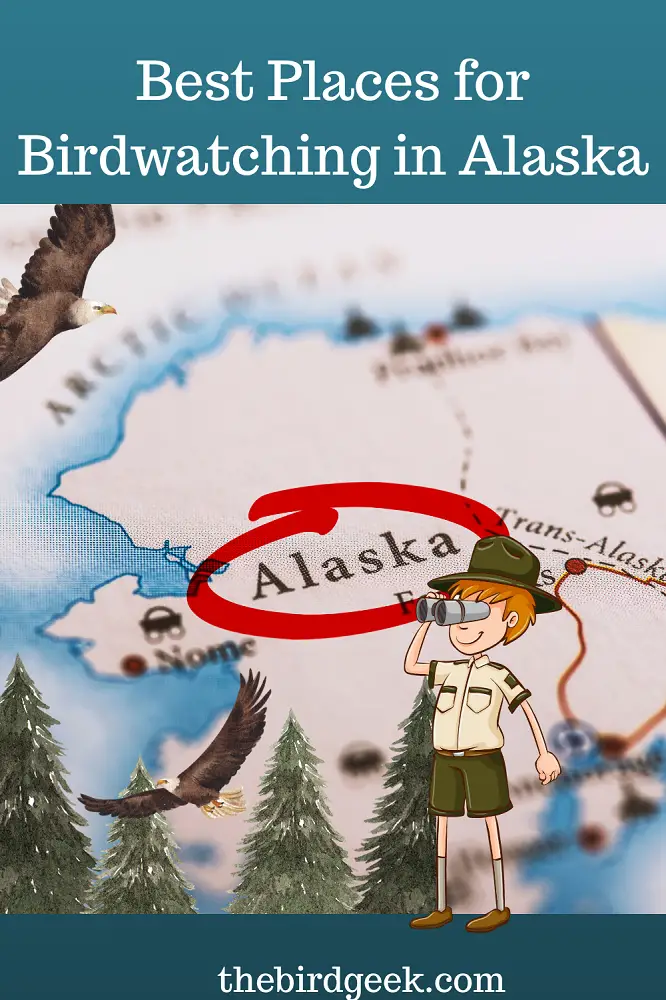 Add to your European birdwatching bucket list these awesome birding spots in Spain!