The Best Children's Bird-Watching Books
Bird watching is the kind of hobby that whole families can love! Children often particularly enjoy spotting new bird species and engaging with their parents in this fun way. Thankfully, there are many great bird-watching books for children that you can use to engage your child in this hobby.
These books include introductory texts that focus on teaching a child about fun bird facts and also real bird watching guides that kids can use. The following books are the best options on the market today and should engage your child and turn them into bird watchers for life.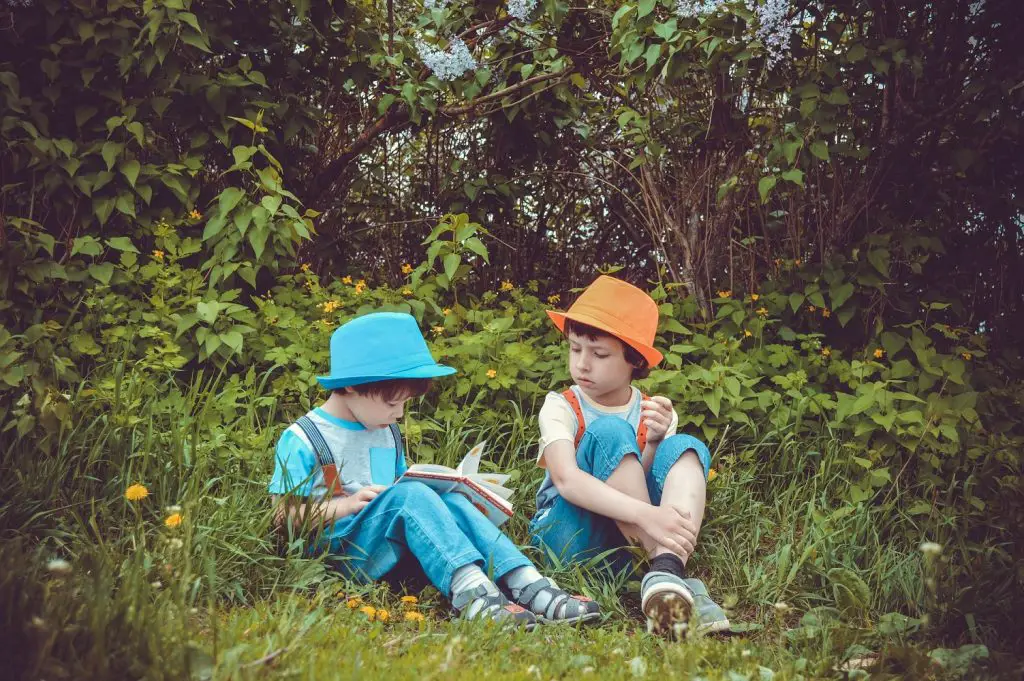 The Big Book Of Birds By Yuval Zommer‍
Overview
This fantastic book is one of the leading bird-watching books for young people getting into this fantastic hobby. It includes beautiful illustrations of each bird that highlight them in their natural environment. It also includes multiple facts about birds that kids will love.
This book uses kid-friendly language without talking-down to young ones, which is a very hard balance to meet. Instead, it approaches birds with the enthusiasm and naïve wonder that children often bring to nature. It includes fun questions and answers, like identifying migration patterns and bird behaviors.
This book also helps young bird watchers understand things like popular bird habitats, how to track birds in specific environments, and much more. It provides in-depth information that also won't go over a child's head or overstimulate them with too much knowledge.
What We Like About It
The beautiful illustrations that capture children and adult imaginations
A focus on protecting birds through proper behaviors and interactions
The cute egg scavenger hunt throughout the book's pages
Its easy-to-read but not condescending language
Find this book on Amazon.
Related post: Gift Ideas for Backyard Bird Watchers
National Geographic Little Kids First Big Book of Birds by Catherine D. Hughes
Overview
National Geographic's Little Kids First Big Books series is among the most popular and appealing educational books on the market. Their bird book is an attractive and engaging collection of bird illustrations and facts that make it a great book for budding bird watchers to flip through.
For example, it includes chapters that highlight bird behaviors, such as dancing, and uses fun language that will make kids laugh. However, it also taps into a child's natural curiosity and interest in things they don't know to keep them drawn to the unique world of bird watching.
What we particularly loved about this book was its focus on real photos that highlight these birds in their natural environments. While some might be far outside of your child's neighborhood, focusing on these more exotic birds is likely to trigger their excitement and imagination.
What We Like About It
The informative and friendly writing style
Its many beautiful illustrations and colorful design
A simple organization that kids will love
Fun facts that even we didn't know about
Find this book on Amazon.
Related post: Best Compact Binoculars for Birdwatching
Bird Watch Book for Kids by Dylanna Press
Overview
If your child is a bit more advanced or has already started to check out bird species in your yard, this book is a great option for them. It's designed for older children who have moved past the previous two entries and who want to start actively engaging in bird watching with you.
It includes a simple introduction to bird watching, including tips on how to spot birds, the best kid-friendly binoculars, and much more. It also highlights 25 popular backyard birds that kids are likely to see outside their home, giving them the chance to develop real bird watching habits.
It also includes several journal pages, attractive illustrations, photos of birds in their environment, and kid-friendly language with a more informative tone. It's a slightly more serious option for future bird watchers and should provide your young ones with the help they need to start in this hobby.
What We Like About It
Its focus on popular bird species your kids will likely see in their yard
The in-depth descriptions that provide more scientific understanding of each species
A more serious tone that will appeal to older kids
An attractive illustration style that appeals to both kids and adults
Find this book on Amazon.
Related post: Best Sunglasses for Birding
Bird Watching for Kids by Kristine Rivers
Overview
Here's another more serious-minded bird watching book for your children. Like the last entry, it is designed for real bird watching, including detailed entries on multiple species that highlight their behavior, habitat, color, calls, and other important identification information.
Each page also includes information about important bird facts, outdoor safety, birding tips, and much more. Children can continually flip through this book to learn fun facts about birds, such as what kind of mating dances they prefer and why they eat certain types of foods.
The coolest part about this book is that it is designed to make children feel like real bird watchers. It follows the same basic design as a scientific bird journal, which will capture a child's imagination and help them feel more engaged with their bird watching adventure.
What We Like About It
The in-depth practices that help engage your child's mind
Its unique journal pages that help children learn how to track birds
A more serious, but still lighthearted, approach
An in-depth range of illustrations on each bird
Find this book on Amazon.
Related post: Best Birdwatching Gloves
Bird Count By Susan Edwards Richmond‍
Overview
This fun book is designed not as a bird tracker but as a way of engaging a child's imagination and showing how much fun they can have when birding. Like the first few entries on our list, it is designed for younger birders and features a gorgeous illustration style by Stephanie Coleman.
It follows Ava, a young girl following The national Audubon Society's annual Christmas Bird Count celebration. Ava goes through her town to spot various birds in her area and learns more about them from other people in her area. Her adventure is fun, lighthearted, and informative.
Just as importantly, it is a good way to introduce very young children to bird watching and showcases the community that supports this hobby. Bird watchers are a unique breed with strong community ties, and your child may learn to love this hobby by reading this book together with you.
What We Like About It
The fun and lighthearted adventure that highlights interesting bird facts
How it encourages bird watching and outdoor activity in children
Its beautiful illustration style that rests easy on the eyes
An engaging style that has been endorsed by The National Audubon Society
Find this book on Amazon.
Related post: Birdwatching Rules and Etiquette
Beginning Birdwatcher's Book by Sy Barlowe
Overview
This simple paperback book is a great option for parents on a budget who want to encourage a love of birding in their children. It comes with 48 stickers that your children can use to label their journal pages. Kids love stickers and will enjoy using these to decorate their book.
While reading through this informative book, your children will earn about 48 common North American birds and what makes them interesting. It includes detailed illustrations by the author that look as close to the bird as possible. Information such as egg color and range make it incredibly interesting to read.
Just as importantly, it provides a hands-on book that your children can use as a real journal. Like the best bird watching books on the market, this book not only actively engages with your children but provides them with a real journal that they can use whenever they go birding.
What We Like About It
The colorful stickers that children will love using
Barlowe's attractive writing and illustration styles
Its no-nonsense design that makes birding easy
A very fair price that makes this a great stocking stuffer gift
Find this book on Amazon.
Related post: Best Birdwatching Podcasts
Backyard Birds by Karen Nolting and Jonathan Latimer
Overview
At some point, all birders need to get a field guide that highlights all of the species in their area. This book, by Peterson Field Guide, is the best option for youngsters. Designed for younger readers, it includes the same depth of information and quality that Peterson brings to all their books.
It includes a simple layout that makes flipping through each chapter easy and enjoyable. Children will find it easy to quickly identify birds thanks to the large photos. They can also use each listing to track where a bird lives, what kind of food it likes, and its egg color.
This detailed information is written in a simple and clean style that children will appreciate. This book is so good that adults could use it in a pinch if they can't find their standard field guide to birds. That makes it a great investment for birders of all ages, including pre-teens and teens.
What We Like About It
The detailed listings that include as much information as possible
Its professional layout that makes it useful for adult birders
An engaging writing style that never gets too complicated for kids
A colorful illustration design matched with beautiful photos
Find this book on Amazon.
Related post: Colors Not To Wear When Birding
Wrap Up – The Best Children's Birdwatching Books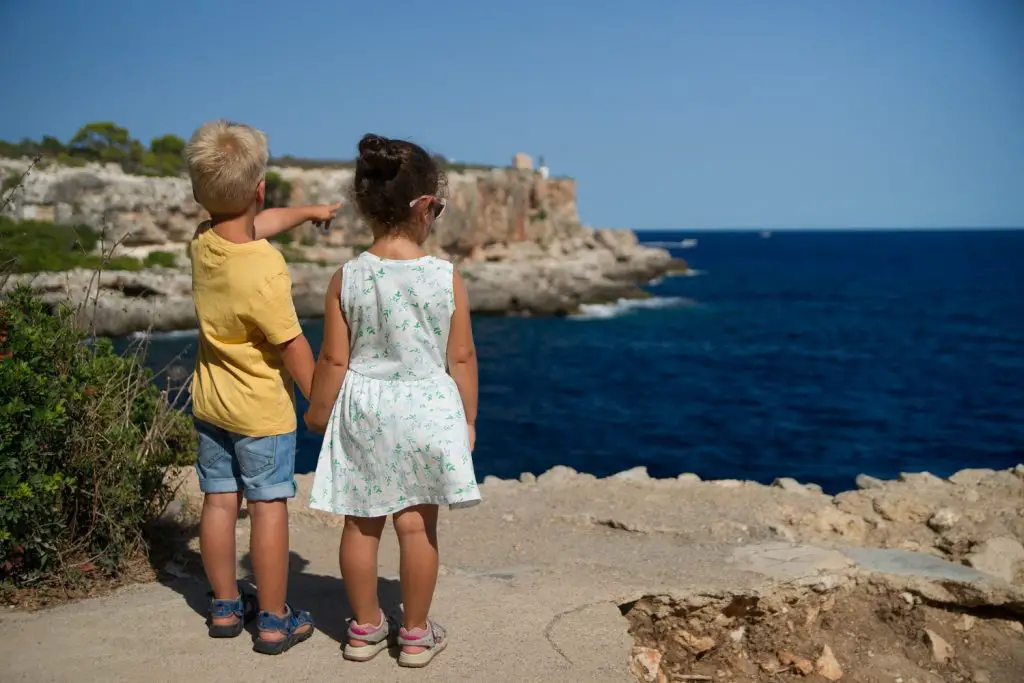 These best children's birdwatching books will spark more joy for exploration and discovery to kids and the next generation of birdwatchers!
Related post: Thinking of putting a bird feeder or bird house near you? You may want to consider these bird feeders with cameras to help you capture moments!