The Best Birdwatching Locations in Scotland  
Scotland is an amazing country with centuries of history and many beautiful natural areas where birders like you can spot many amazing species. If you have yet to book a birding trip to this country, you owe it to yourself to do so as soon as possible! If you do, read through our in-depth guide to find the best birdwatching locations in Scotland. We know that you'll have fun at these destinations!
Ailsa Craig
Address: 10 miles off the coast of Girvan
Cost: Varies based on boating trips
Hours: Boat trips take place from sunrise to sunset
Birds You'll See: Gannets, Guillemots, Puffins, Kittiwakes, Herring Gulls, Razorbills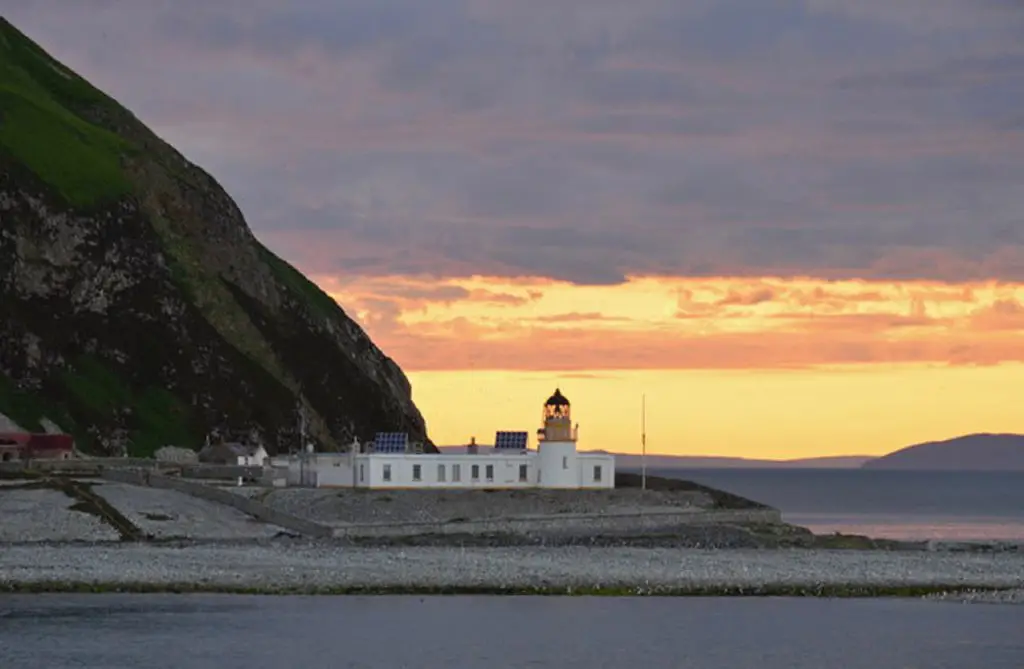 Ailsa Craig, or "Paddy's Milestone," is a popular tourist destination that's about halfway between Glasgow and Belfast in the Atlantic Ocean. It has the third-largest Gannet colony in the British Isles and is home to a variety of unique species. You need to take a boat here to visit, and trips let you stay on the island for between 1-3 hours, depending on the team you hire.
Sumburgh Head
Address: Garthspool, Lerwick ZE1 0NY
Cost: Free to visit, with prices varying for accommodations
Hours: Thursday through Monday, 10 am to 5 pm
Birds You'll See: Oystercatchers, Puffins, House Sparrows, Starlings, Wheaters, Wrens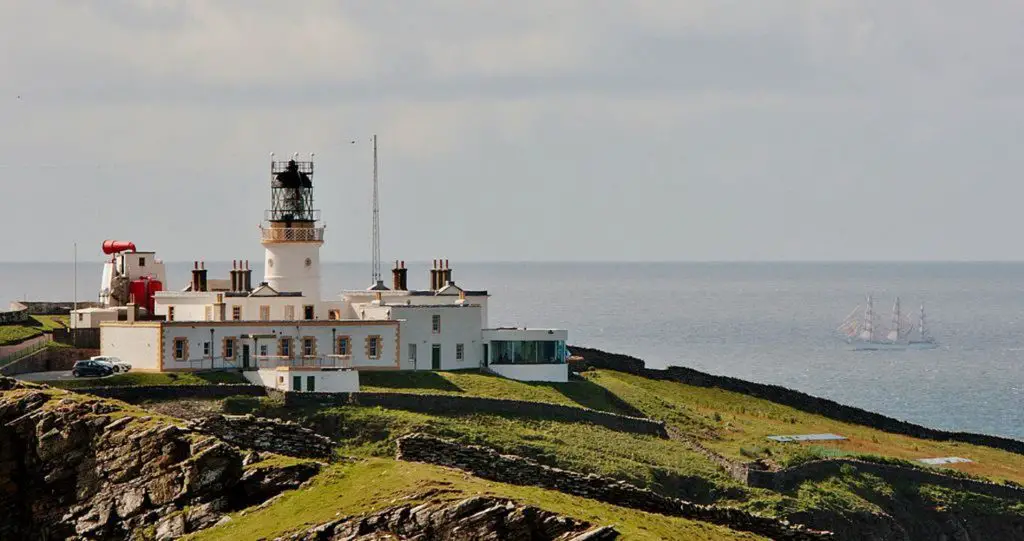 Sumburgh Head is a Shetland tourist destination that includes things like a lighthouse, multiple activities, guided bird tours, educational opportunities, restaurants, and much more. It's a great place to travel with a family or if you don't feel like "roughing it" in Scotland.
Related post: Best Birdwatching Places in Cancun
Scottish Seabird Centre
Address: North Berwick, EH49 4SS
Cost: Free for basic attendance with donations encouraged: between 7.95-30.90 GBP for Discovery Experience Booking
Hours: Seven days a week, 10 am to 6 pm
Birds You'll See: Puffins, Razorbills, Kittiwakes, Shags, Fulmars, Guillemots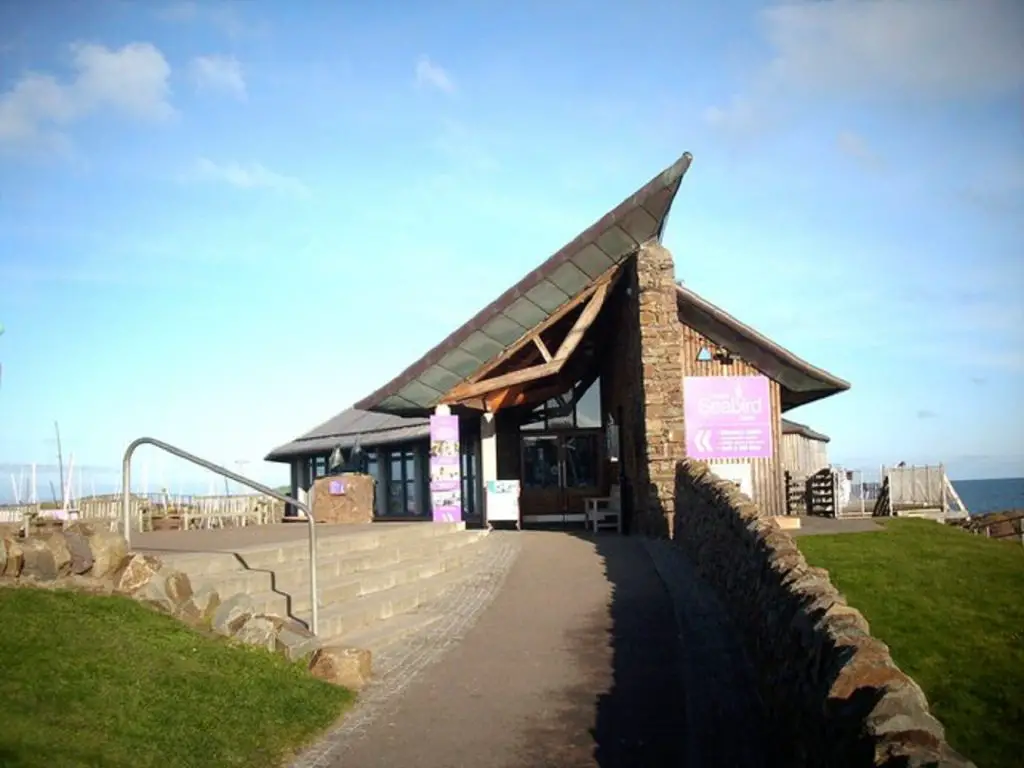 Scottish Seabird Centre is a conservation and education group that includes free attendance (though donations are appreciated) and a Discovery Experience that will highlight a broad array of different bird species. You can also shop here, book educational experiences, and explore the landscape on guided tours to improve your chances of seeing fantastic bird species.
Related post: Best Birdwatching Spots in Guatemala
Gretna Green
Address: Located in the southern council area of Dumfries and Galloway on A74
Cost: Free to attend, though you may need to book accommodations at the village
Hours: Sunrise to sunset
Birds You'll See: White-Fronted Goose, Shelduck, Mandarin Duck, Canvasback, Starlings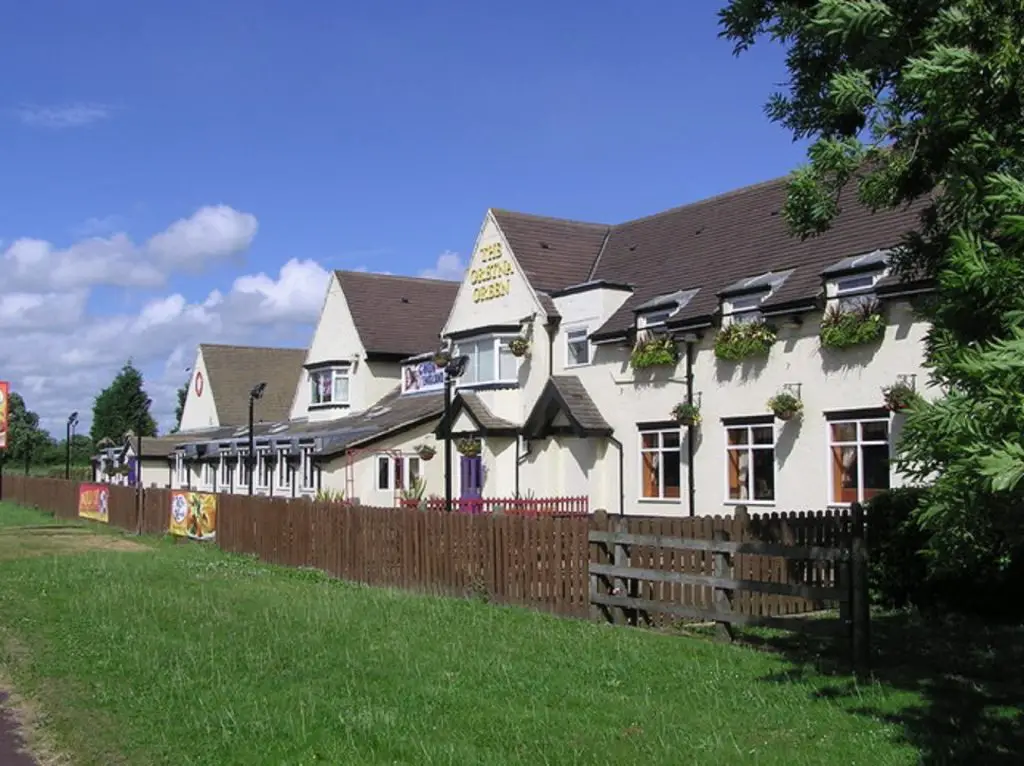 Gretna Green is a small village about 90 miles from Glasgow down A74 that is well-known for its romantic history: it was a common destination for young couples in England who wanted to get married against England's stricter wedding rules. It's also a popular birding spot for starlings, as thousands flock here throughout the year, and provide a great chance to see these birds.
Related post: Best Birdwatching Sites in Spain
Elmley Nature Reserve
Address: Kingshill Farm, Isle of Sheppey, Kent, ME12 3RW
Cost: 6 GBP entrance fee; other fees for guided tours
Hours: The office is open Monday to Friday from 9 am to 5 pm
Birds You'll See: Mute Swan, Egyptian Goose, Shelduck, Black Scoter, Bufflehead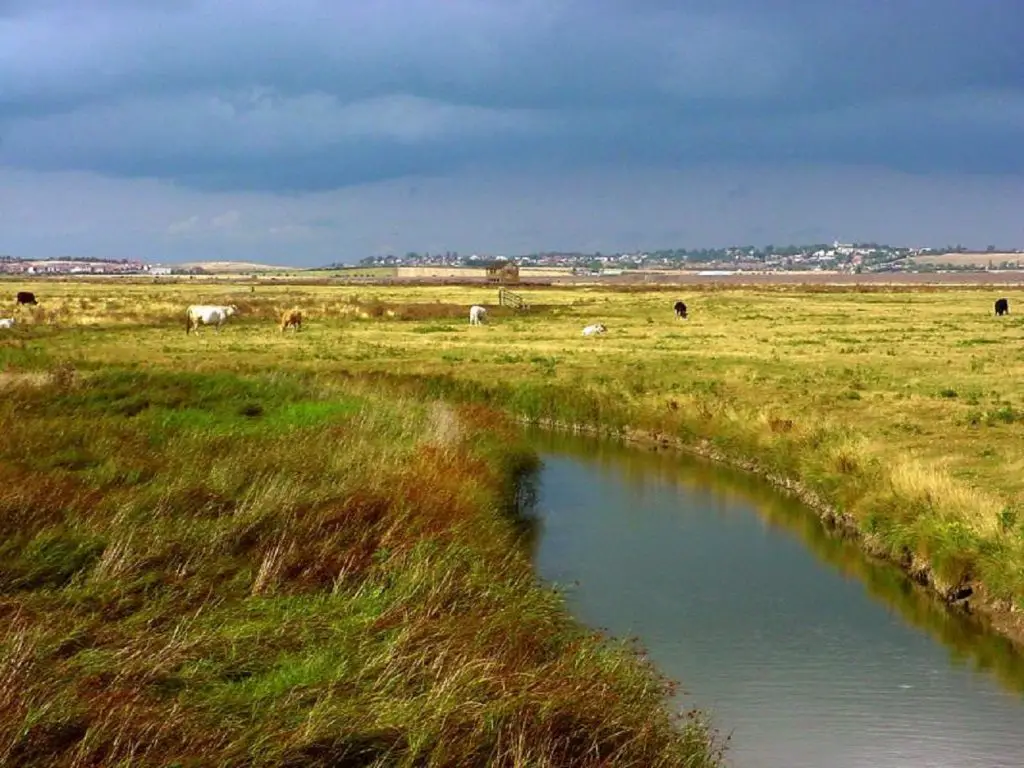 Elmley Nature Reserve is a family-run farm on a small island in North Kent that provides many beautiful birding opportunities. You can not only book a birding tour to spot many unique bird species but stay on-site and experience other activities. If you're interested in supporting Scotland's economy and want to help a small business thrive, this is a great option to consider.
Related post: Best Places for Birdwatching in Alaska
Argaty Red Kites
Address: Lerrocks Farm, Doune, GB FK16 6EJ
Cost: 4-90 GBP
Hours: Seven days a week, 9 am to 5 pm
Birds You'll See: Lots and lots of Red Kites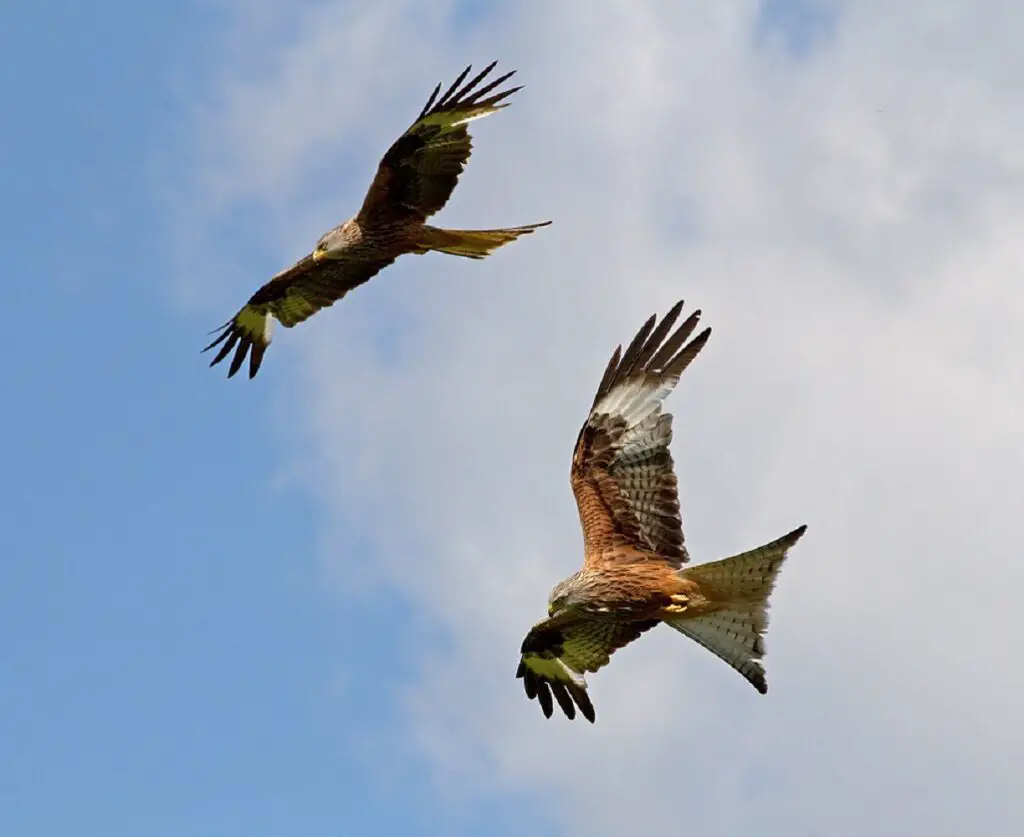 Argaty Red Kites is a conservation center that homes most of the nation's Red Kites. While these birds were once extinct in the area, this group has brought them back to the country and protects them from harm in carefully controlled areas. That makes it a great option for people who are interested in viewing these once widespread but not fairly hard-to-find birds.
Related post: Best Birdwatching places in Oregon
RSPB Abernethy Forest Nature Reserve, Strathspey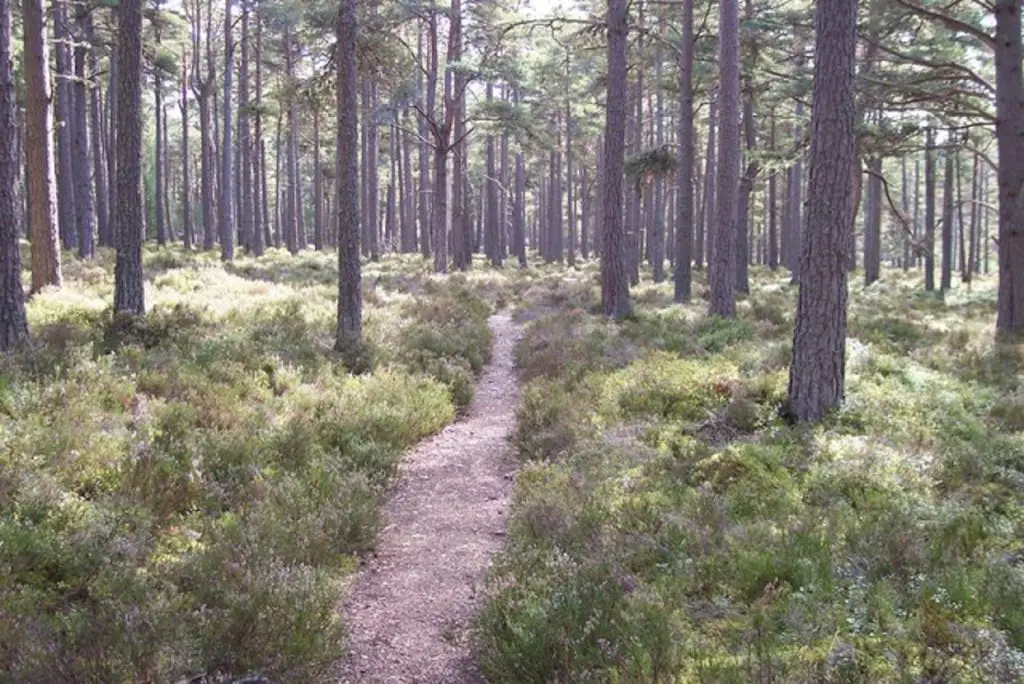 Address: Abernethy National Nature Reserve, Forest Lodge, Nethy Bridge, PH25 3EF
Cost: Varies depending on your trip
Hours: Seven days a week, 10 am to 5:30 pm
Birds You'll See: Ospreys, Aquatic Warblers, Black Guillemot, Great Tits, Chaffinch, Woodlark, Wrens
RSPB Abernethy Forest Nature Reserve, Strathspey is a well-known nature reserve, one of the largest in Europe. It provides guided tours for birding adventures and much more and even includes a nest cam where you can spot species that may be harder to find. In this way, you can get an idea of what's available at this park without having to do a lot of difficult footwork!
Related post: Best Birdwatching Spots in Delaware
Other Topics About Scottish Birding
Now that you have a good idea about the best places to bird in Scotland, it's essential to dig deeper and cover more complex subjects. The following information includes frequently asked questions, tips for specific locations in Scotland, and much more. It will help you better understand your birding options, make it easier to find places that make sense for your needs and ensure that you get the details necessary for planning your next big birding expedition.
Birdwatching in the Scottish Islands
The Scottish Islands are a broad array of small isles that are often unique places to watch birds! In fact, it's here that you'll see some of the nation's most popular sea birds, such as puffins and many other creatures. Traveling to many of these islands may require booking guided tours with birding professionals who can ensure you get there safely.
For example, the Orkney Islands is an archipelago located near the Northern Isles of Scotland. It's about 10 miles north of Caithness and includes about 70 islands: 20 of them are inhabited and include residents who can help you find birds more easily! It's on these islands that the Royal Society for the Protection of Birds owns extensive swatches of land.
The RSPB has set up many protected areas throughout these islands where you can see terns, Arctic Skuas, Great Skuas, and many sea birds. If you're into seeing any of Scotland's many seabirds, these islands are a great place to travel! You'll potentially see the Great Black Back, the Papay, the Black Guillemot, Muckle, Greylags, and much more.
Similarly, the Western Isles include 15 inhabited and 50 uninhabited islands that are typically relatively small but filled with many birds. Expect to see Whooper Swans, Red-Throated Divers, Black-Throated Divers, Hen Harriers, Merlins, Short-Eared Owls, Golden Eagles, Pomarine, Long-Tailed Skuas, Lapwing, Skylark, Leach's Petrel, and Red-Necked Phalarope species throughout these islands, as long as you're willing to do a little traveling.
Best Places to See Birds of Prey in Scotland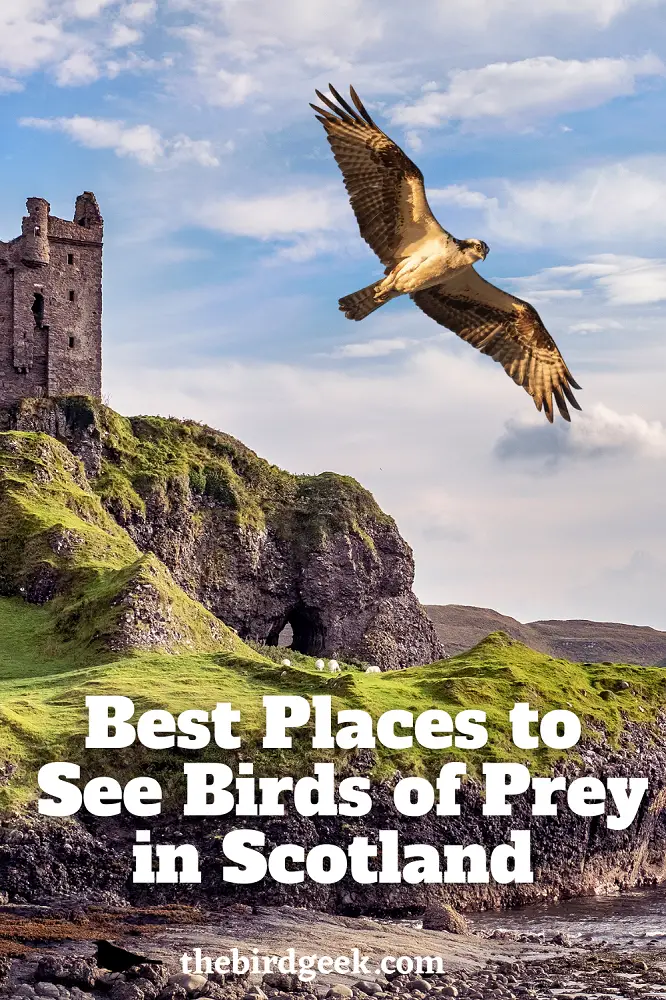 There are 18 known birds of prey in Scotland, many of which are hard to find. They're spread pretty wildly over the islands, so we decided to list the best places to identify them:
Honey Buzzard: Rarely spotted in Scotland, you'll typically get the best chance to see them in Orkney and Shetland during the summer: check for longer wings and tails and slimmer necks.
Golden Eagle: Check the Highlands and the Islands to spot the Golden Eagle, particularly in the Isle of Mull: they'll be easy to spot because they're giant!
White Eagle: Though extinct in the area from 1918 to 1975, the White Eagle can now be found in Mull and throughout the western coast of Scotland.
Marsh Harrier: If you find a Marsh Harrier breeding in the Tay Estuary (where most are spotted), you're in luck: they're rare and may not be around in the area much longer.
Red Kite: The Red Kite was brought back to Scotland in the 1980s and 1990s and is now spotted regularly in Doune, Stirling, and in the Argaty Red Kite Centre (previously reviewed above!).
Goshaw: These common birds live near the northeast Scottish Borders, as well as Dumfries and Galloway. There are about 150 pairs left, so you need to find them soon.
Hobby: The Hobby is another rare bird of prey in Scotland but can be spotted from April to October in Speyside and Perthshire. Look for their red "pants" to identify them.
Peregrine Falcon: The Peregrine Falcon is typically found throughout Scotland's hilly areas and along sea cliffs and quarries and can be spotted diving nearly 200 miles per hour for prey.
Sparrowhawk: Perhaps Scotland's most common bird of prey, it can be found throughout the mainland and in the west coast islands.
Osprey: Ospreys are found throughout the Highlands and Tayside and have a white underwing that makes them easy to spot.
Common Buzzard: The Common Buzzard isn't exactly a welcoming sight and is found just about anywhere in Scotland: you'll snap a picture of one before you know it.
Kestrel: The Kestrel can hover (which it does while looking for prey) and is found throughout the island in wide, but unfortunately decreasing, numbers.
Merlin: While this bird may not cast any spells on you, it should be easy to find in the heather moorlands near Shetland to the Borders throughout the summer.
Hen Harrier: Tragically near extinct in many parts of the mainland, the Hen Harrier can still be spotted in the heather moorlands, open country, and in newer forests.
Barn Owl: The Barn Owl prefers slightly warmer climes, so you'll typically see them in the south and west of Scotland, usually flying far over grasslands.
Tawny Owl: Scotland's most common owl, they're found just about anywhere on the mainland and can be found in wooded areas, parks, and even gardens.
Short-Eared Owl: The Short-Eared Owl is getting rarer in Scotland but is still easily spotted during the day. Try grassland, conifer forests, and moorland areas to find them.
Long-Eared Owl: Don't bet money on spotting the Long-Eared Owl: though not rare in Scotland, they're very secretive. Check out the northeast to improve your chances of finding one.
Where Can I Watch Birds in the Scottish Highlands?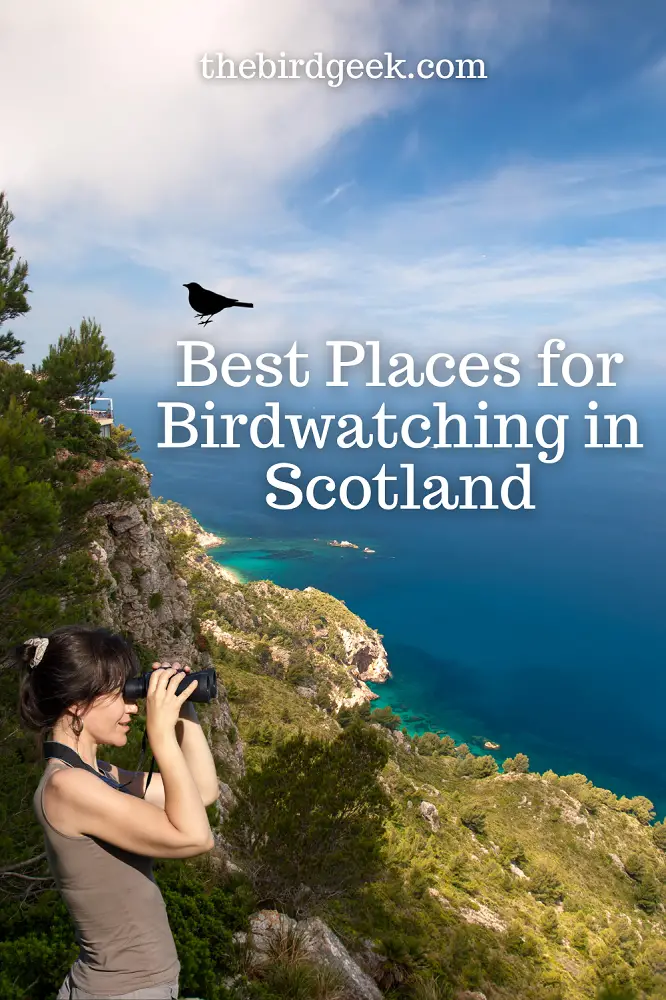 The Scottish Highlands have plenty of places where you can go birding! You can simply jump on a bike with your gear and check out public land, spotting many species flitting throughout the area. However, it's often a good idea to visit regions that provide easier access to birding sites. Just a few common destinations that birders love visiting in the Scottish Highlands include:
Loch Garten, Abernethy National Nature Reserve
Handa Island Reserve
Strathdearn, Findhorn Valley
The Isle of Mull
Lochalsh
What Month is Best for Bird Watching in Scotland?
Scotland's location in the northern Atlantic Ocean gives it a rather rainy climate and frigid winters. As a result, many of its birds often migrate to warmer areas or become much harder to find outside of specific seasons. Try May to June (just after the mating season) to see many species.
After June, the temperatures often get very hot in Scotland and force birds back into hiding. By September, the weather will be perfect again, and many birds might be preparing to migrate, making them easier to spot. While it's not impossible to see birds in Scotland outside these months, they're far more active during May, June, and September.
Bird Watching in Edinburgh
Edinburgh is the second-biggest city in Scotland and a common destination for many rural residents and visitors for shopping and cultural experiences. It's a particularly great place to go birding because there are plenty of outdoor destinations where you can find birds. For example, you can try these bird trails throughout Edinburgh to spot many species throughout the city:
Arthur's Seat
Edinburgh's Castle to Holyrood Palace
Pentland Ridge: Balerno Common, West Kip, East Kip, and Scald Law
Threipmuir Reservoir and Harlaw Reservoir
Holyrood Park Circular
Threipmuir Reservoir and Loganlea Reservoir Circular
West Princes Street Gardens and Calton Hill
River Almond Walkway
Caerketton Hill, Allermuir Hill, and Castlelaw Hill Circular
Glencorse, Loganlea, Threipmuir, and Harlaw Reservoirs Circular
After visiting these beautiful trails, check out attractive outdoor destinations, gardens, forests, and other areas to increase your chance of finding species that you'll enjoy. These include Hound Point, Ravelston Woods and Park, The Hermitage of Braid & Blackford Hill, and the Royal Botanic Garden Edinburgh. Note that there are also birding groups throughout Edinburgh that can help you find many unique species. Check out the SOC Lothian Branch to learn more.
Wrap Up – Best Birdwatching Locations in Scotland
Scotland has so much to offer for birders – gardens, forests, and a lot of trails to explore and go birdwatching! We hope we've given you plenty of options for a Scotland birding trip!
Have you been to Scotland? Ever been to any of the spots we featured above? What are the birds you look forward to find in your Scottish birding adventure? Share your experience and suggestions in the comments!