Best Bird Suet Recipe with Bacon Grease
If you like birds and small animals, you can actually make your backyard a little wildlife refuge with a simple trick. All you need is to place some bird suet on your lawn, and you'll start seeing different species of birds flying and visiting your bird feeders.
Bird suet attracts various birds, including titmice, nuthatches, chickadees, wrens, woodpeckers, finches, and more. If you want to enjoy the darling songs of these birds, follow the recipe discussed below to make the best bird suet with bacon grease.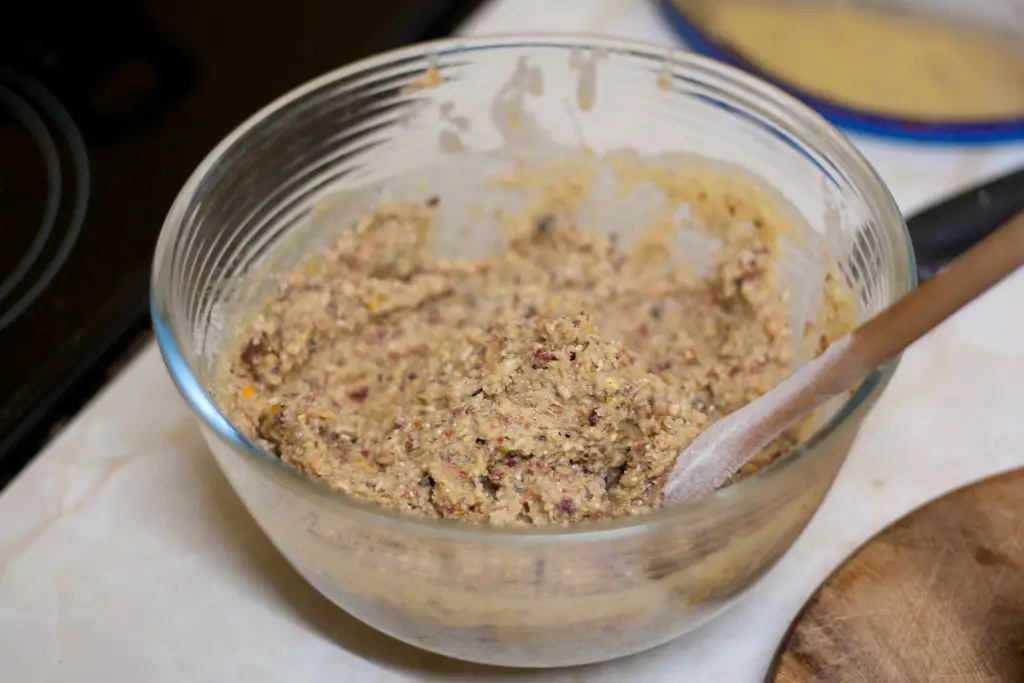 Ingredients You'll Need
Bacon grease – 1 to 1.5 cups
Chunky or creamy peanut butter – ½ cup
Rolled oats – 1 cup
Cornmeal – 1 cup
All-purpose flour – ½ cup
Wild bird seeds – ½ cup
Black sunflower seeds – ½ cup
Equipment You'll Need
Microwave-safe bowl
A large mixing bowl
Small containers such as paper cups
How to Make Bird Suet with Bacon Grease?
Add all the dry ingredients, including black sunflower seeds, wild bird seeds, all-purpose flour, cornmeal, and rolled oats, to a large mixing bowl and set it aside.
Add creamy or chunky peanut butter and bacon grease to a microwave-safe container and heat it for about 30 to 45 seconds at the lowest setting.
Remove the container from the microwave when a little bit of fat and peanut butter is still solid.
Use a spoon to stir the mixture gently until it's fully combined and the remaining solid ingredients are melted. It won't take more than 10 to 15 seconds.
Pour the peanut butter and bacon grease mixture over the dry ingredients placed inside a large mixing bowl.
Stir all the ingredients properly until they're thoroughly combined.
Add suet to the paper cups one by one. You can also use a non-stick spray before adding suet to containers.
Place the paper cups inside the freezer for 2 to 3 hours to let the suet harden.
Remove the cups from the freezer once the suet has hardened.
Tear away the paper cups and place suet inside the bird feeder. You can also add it inside a mesh bag and hang it on a tree branch if you don't have a bird feeder. Make sure that you use sturdy string or twine to secure the suet properly.
Tips
Suet is the best food for birds during the winter months as it contains fat that can melt in hot weather. If you want to make bird suet for summer, you'll need to use this recipe [link to Bird Suet Recipe for Summer].
It's also important to make sure that you place bird suet pieces in spots that are well-shaded and don't receive direct sunlight, even in winter.
Hanging the suet will probably keep rats and mice away. However, you'll need a special bird feeder to deal with squirrels.
Always store the leftover suet in your refrigerator at the end of the day when the birds have finished eating. It'll allow suet to retain its flavor and shape for a longer period of time.
You want to know the secrets on how to invite colorful birds to your backyards? Here is a list of bird food to attract colorful birds.